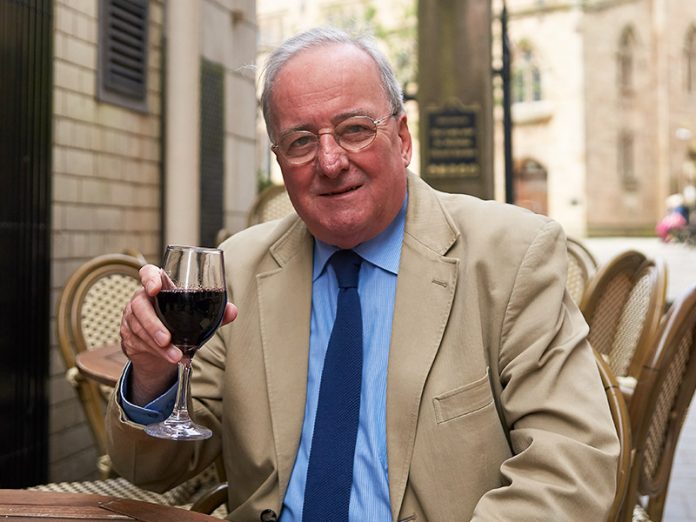 "A day without wine is like a day without sunshine"

CULTURAL WINE
DELIVERING WINES TO YOUR DOORSTEP DURING LOCKDOWN PERIOD

Mike Wynn is a partner in Liverpool based Cultural Wine, a specialist wine company that he helped to establish along with colleagues Paul Malkin and Ian Clarke. Mike is a regular contributor to My Planet Liverpool and during this period of lockdown and isolation Cultural Wine is continuing to provide a service to regular and new customers by delivering a range of quality white, red and rose wines to your doorstep. Here we take a look at five of the best selling wines that Mike and his colleagues have been delivering over the past couple of months.
Along with the wines featured here, Cultural Wine is also able to deliver a wide variety of  other quality wines and all can be ordered via email to: sales@culturalwine.co.uk where you can also request a list of all available wines.
WHITE – VALLEMAYOR BLANCO
Vallemayour is a family run Bodega and has been a favourite Rioja agencey for Cultural Wine for decades. At Vallemayor they combine modern technology and traditional knowledge for the elaboration of their wines and this modern style white Rioja, with 10% Sauvignon added to the Viura grape from which the wine is produced, is a very popular choice with customers.  Fermentation takes place in stainless steel tanks at controlled temperatures and this wine has an Alcohol/VOL of 12.5%. it is a fresh and fruity white wine produced from excellent quality grapes and possesses an intense floral bouquet that is well balanced with crisp citrus fruit. It is a good choice for including fish and shellfish dishes.
WHITE – PICPOUL(PIQUEPOUL) DE PINET" (La Sauerelle Languedoc)
Picpoul de Pinet is a Crystal clear wine, with green highlights and is produced from one of the oldest Languedoc grapes, the Piquepoul, which has been growing near the Thau Lagoon for centuries. These "Marine" vineyards on the edge of the lagoon are among the oldest on the Mediterranean; they are crossed by the Via Domitienne and lie close to the historic ports of Sète and Agde. The area's dry and sweet white wines, originally named the "Vin de Picardan", have been known for centuries thanks to the "Piquepoul" grape which thrives here, winning a constant battle with winds and tides. White is the most common of the grapes, though both blush and black grapes are to be found. It grows in a dry climate, so the end-of-season humidity helps grapes fill out and finish ripening.
This is a wine that is delicate and fresh in the mouth and has an excellent acid/structure balance. It neutralizes the salt and iodine in shellfish and other crustaceans and is surprisingly good with rich cheese and charcuterie. It is not only splendid with seafood and shellfish, along with other traditional Mediterranean dishes, but also fits with cheese and chocolate. It is best drunk young and cool (between 8-10°).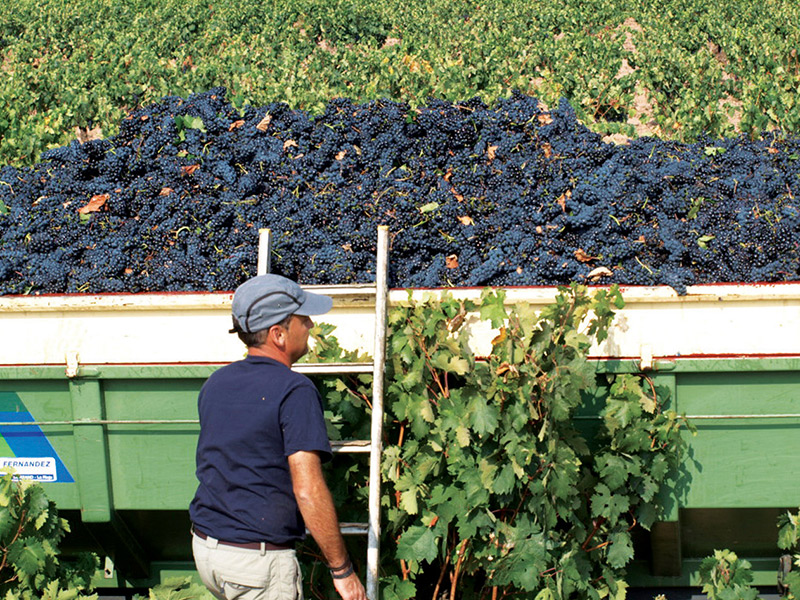 ROSÉ – LE BIJOU  LANGUEDOC
This rosé comprises 45% Cinsault, 40% Grenache, 10% Caladoc and 5% Syrah. For the production of Le Bijou, grapes are harvested early in the morning in order to preserve the fresh acidity levels. They are then directly pressed and the Syrah grape undergoes light maceration on its skins. Clarification and low temperature vinification take place for the varietals seperately before being blended together.
The result is a pale, salmon-coloured rosé that is exuberant with bold flavours of strawberry and citrus zest combined with a long, lingering finish with an Alcohol/VOL of 12.5%. It offers aromas of citrus and exotic fruits as well as good acidity and makes for the perfect accompaniment to canapés, salads, white meats and fish and is a highly recommended match for grilled sea bass with a garlic and herb crust plus roasted vegetables. A wonderful wine that is  recommended for all tastes, including vegan and vegetarian.
RED – VALLEYMAYOR CRIANZA RIOJA
This wonderful award winning wine is typically Riojan, with a blend comprising of 90% Tempranillo, 5% Mazuelo and 5% Graciano. It offers aromas of black cherry and dark fruits, toasty notes from the wood and secondary sensations from the malolactic fermentation. It is full bodied and very well balanced between a fruity bouquet and vanilla flavours, resulting from its 12 months in both American and French oak barrels. It has a soft and very smooth finish and makes for a delightful accompaniment for red and white meats, cheeses, cold meats and spoon dishes. Vegans and vegetarians will certainly enjoy.
RED – VALLEYMAYOR RESERVA
A traditional styled, full bodied Reserva with great poise. Produced with selected grapes from Vallemayor's own vineyards, the blend is 85% Tempranillo, 10% Mazuelo and 5% Graciano, giving complex aromas with a multi-layered palate that is soft with a long aftertaste. It is a powerful wine with a garnet color and red edges. On the nose it leaves an intense aroma of red berries with hints of licorice. The aromas given to the wine are created by the aging and appear in the background, while blurred behind the fruit are the balsamic and spicy characteristics of the new oak. Broad, smooth and long on the palate with an intense aftertaste of blackberries. The result is a wine with an optimal consumption period of 4/6 years, provided that the maintenance temperature is around 15 ºC. The dishes that best accompany this Reserva are game meat, salted or smoked fish and all stewed meats.
For more information on all the wines available from Cultural wine please contact:

sales@culturalwine.co.uk
Mike Wynn: 07747 052 890 E: mike@culturalwine.co.uk
Paul Malkin: 07747 803 041 E: paul@culturalwine.co.uk