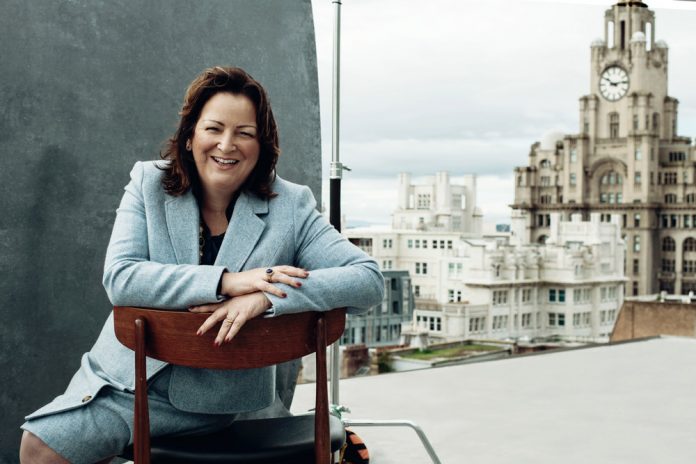 SMALL FIRMS FIGHT FOR SURVIVAL AMID COVID CRISIS

Liverpool business owner Jayne Moore is backing a national campaign highlighting the plight of entrepreneurs left abandoned by the Government's coronavirus business support packages. Jayne, managing director of PR firm Moore Media, says she felt "isolated and a lone voice" in challenging the gaps in the support until she discovered the #ForgottenLtd campaign which is highlighting the plight of small businesses owners across the UK.
At the beginning of May, Liverpool-based social enterprise, The Women's Organisation warned that too many directors of small businesses were "falling through the cracks" because they have no access to any support.
Jayne employs a small team at her Liverpool city centre base and they have been furloughed during the lockdown, with 80% of their wages being paid by the Government. However, Jayne herself has been left with no income. She explained: "At the start of lockdown, we were all outraged that our freelancer and self-employed colleagues were left behind in the income protection scheme, and I, like many other company directors, signed petitions and tweeted #AskRishi to ensure they were included in any funding.
"When I realised I too had been missed out, I was mortified, and for weeks now I have felt isolated and a lone voice in challenging this. #ForgottenLtd has brought together other people similar to me, small business owners who are creating work for others – it could be your hairdresser, plumber or dog groomer in the same situation. I only earn a full wage when we make profits and I use the profits to pay myself a dividend – sometimes I miss out on wages when we have tough times. Like now, I can't take dividends because I have zero profits because of lockdown."
Research by the #ForgottenLtd campaign revealed nine out of 10 small and family business owners in the UK feel abandoned by the Government during the coronavirus outbreak. Almost half do not think they will survive more than three months, putting thousands of jobs at risk. The aim of this campaign is to lobby Government, the Treasury, parliamentary select committees, MPs and industry bodies to raise awareness of the disparities in Government support towards small limited companies.
There are 5.82m small businesses in the UK, employing 13.2m people, and in the aftermath of the COVID-19 crisis the survival of small businesses will be vital to the nation's economic recovery.
Gina Broadhurst, one of the founders of #ForgottenLtd campaign, said: "Unlike the self-employed, limited companies are not included in any income protection scheme, leaving thousands of small, independent and family businesses facing financial crises.
"Many of these businesses are sole directors, with 55% not having their own premises, so we are talking about ordinary people running businesses, not multi-millionaires avoiding tax – 48% of respondents are paid a PAYE salary between £8,000-£12,000 and 29% pay themselves dividends of £20,000-£30,000 a year."
Jayne added: "Please join me in being outraged, because if I can't pay my bills then who will be here to build the business back up in order to pay wages for the others that I employ after furlough? It makes no sense to leave people like me behind. Email your MP or simply make a tweet or share a post for @ForgottenLtd."