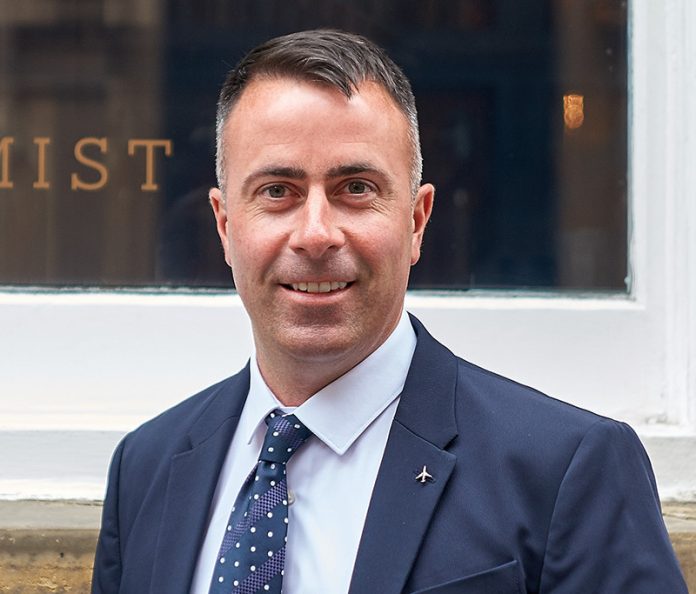 IN WHICH AREA DO YOU LIVE AND WHICH SCHOOL DID YOU ATTEND?
I grew up in Crosby where I went to Holy Family High School. I moved from this area for a few years to live with my partner in Kirkby. However, we have outgrown our house and we are moving back to Crosby in the next couple of months.
WHEN DID YOU CREATE RED OFFICE AND WHY DID YOU DECIDE TO START YOUR OWN BUSINESS?
Red Office was created in 2016 after I worked in the Office Supplies and Furniture Industry for 15 years. I was very lucky to work with some of the best people, and also receive the best training, in the industry whilst working for the two leading companies in this sector, However I always wanted to be my own boss.
As a salesman I was always extremely passionate about delivering the highest level of customer experience to all my customer's, whilst offering a highly competitive pricing structure. With that said I wanted to build a business based on this ethos. We have a wonderfully experienced team here at Red Office, with the same values, and without doubt we all believe that the customer always comes first. 
WHAT ASSISTANCE DO YOU PROVIDE FOR CLIENTS AT RED OFFICE?
We offer an old fashioned consultative approach at Red Office. It may sound like a cliché, but all our clients are friends as well as customers. Whether they need advice or assistance on an Office refurbishment or on the new GDPR legislation that is coming into effect, we will arrange a personal meeting to get an understanding of their every need and requirement. We will then go away to prepare a bespoke solution for the client and present it back. Whether that be by way of a cad design, with fabric and wood finishes for furniture requirements or legislated advice to avoid hefty fines for GDPR, we have the knowledge and expertise to put our customer's minds at rest.    
OUTSIDE OF YOUR WORKING HOURS WHAT IS YOUR FAVOURITE PASTIME?
I enjoy spending time with my friends and family but I am also a keen golfer and most Saturdays you will find me at my home club, Formby Hall Golf Club. I have a fiancée, ????, a 4-year old son called Evan and a 10 month old little girl called Blake, so any sort of rest or sleep is greatly appreciated. 
WHAT WOULD BE YOUR DREAM HOLIDAY DESTINATION?
My dream holiday destination is Barbados and I would love to go there on our honeymoon when we finally get married.
WHO OR WHAT MAKES YOU LAUGH?
My little boy makes me laugh every day because he has got an 18 year old head on his shoulders even though he is only four.  Last week he told me he has got his first girlfriend. On the way to nursery he told me a girl called Esme had asked him out and when I asked him why he said yes his response was 'because I felt it in my heart!' – he is hilarious and never fails to crack us up.
IF YOU BOOKED A TABLE FOR 6 FOR A DINNER PARTY, WHICH 5 GUESTS (PAST OR PRESENT) WOULD YOU LIKE TO HAVE SITTING WITH YOU?  I would have Liam and Noel Gallagher as I am a massive Oasis fan, and with their brotherly feud continuing it would be very entertaining to have them around the same table.  Seve Ballesteros, who is the most charismatic golfer that ever lived would be on the list, along with Jack Nicholson, who is my favourite actor, and Micky Flanagan would be coming to bring along the comedy factor.
WHAT'S YOUR FAVOURITE GUILTY PLEASURE?
Finishing work a bit early on a sunny day and having a quick pint in a beer garden.
WHAT IS YOUR FAVOURITE BOOK AND FILM OF ALL TIME?
I love any real crime book or autobiographies of famous successful people, such as Alan Sugar and Roman Abramovich. My Favourite film is 'Road House' which was Patrick Swayze's best ever film!
IF YOU WON THE LOTTERY WHAT WOULD YOU DO?
I have always wanted to live in the hot climate, so I would purchase a massive villa in the Canaries, with guaranteed sunshine all year round and only four hours away from the UK – and so we wouldn't get home sick and we would have loads of room for regular visitors.
BACK TO WORK! – WHAT ARE YOUR MAIN AMBITIONS FOR RED OFFICE GOING FORWARD?
We just want to continue doing what we are doing and deal with more and more local businesses. If you are a local company with lots of Office staff, don't hesitate to get in touch. We would love to hear from you, as we guarantee to save you lots of money plus make life easier for you on those awkward business dilemma's! 
HOW CAN YOU BE CONTACTED AT RED OFFICE?
Email: Michael.byrne@redoffice.co.uk
Tel: 07702 568286
Web: www.redofficemerseyside.co.uk