As part of our new series of interviewing the wide range of unassuming talent based in Liverpool and also making an impact elsewhere…this month we spoke with Roger Williams.
Design dude and soul music aficionado Roger kindly let us pry into his world that he divides between family, design work and his beloved soul music as DJ, broadcaster, presenter, collector and all round fan.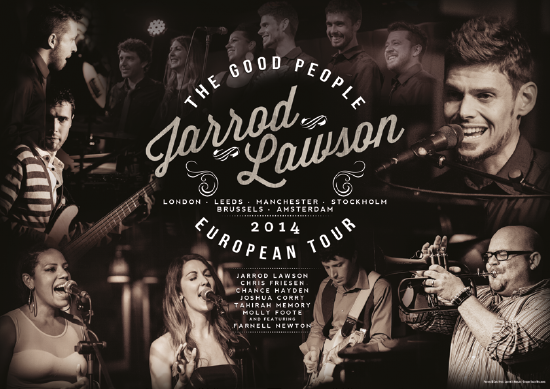 How did artwork become your first love as a profession and career?
I started as a teenager as an apprentice at a small local printing company and since then my career has taken me through all of the technological developments up to the present day, basically since the inception of 'phototypesetting'. I started out as a typesetter first and foremost but as each technology has taken over I've luckily been able to adapt, embrace and move forward and work with each advancement and have subsequently arrived at my present position of having an excellent 'traditional' grounding in artwork, typography and design. Artworking is something I've always loved doing, I've actually never ever considered an alternative career, and since becoming involved with record companies in producing CD/LP packaging and design via my musical interests outside of work, the enjoyment of mythe work has been hugely intensified because it involves my life's passion of soul music alongside it.


List some career highlights for us please Roger?
I've always had a great deal of satisfaction producing work for blue chip companies and nationally and worldwide known commercial brands, there has been too many to recall over the years but companies such as Cadburys, Iceland Foods, JD Sports, Reebok, BP, Unilever to name but a few. On a very personal level it's been particularly pleasing, with regard my music industry work, to work with artists whose music I've bought over the years and well, that is a real buzz.
What are you currently working on?

Currently I've taken the decision to continue and hopefully develop full time a freelancing career, as for one, a full-time job doesn't necessarily mean security in this day and age, plus at this stage of my life and career, having no mortgage etc means that the 9-5 'grind' isn't so much of a necessity as it once was. I've freelanced in between full time jobs due to far too many redundancies over the past 20 years, but I recently realised that freelancing has given me a brighter, less 'tied-down' outlook on work and the difference already in the short time I've been doing it full time has made a huge difference to my mind set. Currently I'm working locally with an excellent Liverpool agency, Uniform (via Manchester's Orchard Recruitment who are an excellent company to work through) on various of Uniform's large print-based projects and hopefully that will develop into an ongoing relationship with them, the signs are certainly there so far that it will. In terms of my own music projects the main focus for one client is multi-CD box sets on classic artists and their career discography, which is a really exciting thing for me to do and also for another long term client I'm enjoying producing labels for their 45s vinyl releases which mimic classic record labels designs, along with ongoing vinyl and occasional CD release packaging. Also a fairly recent very exciting thing for me is to hook up with American soul artists, whose music I buy anyway, and producing promo graphics for their digital music releases – again the music connection really does add to the enjoyment of the work.
What and who inspires your work?
I'm inspired by new designers embracing classic/vintage/letterpress style typogrpaphy and techniques in their work and in terms of individuals who I've always admired and looked up to, the main person would be Reid Miles and his incredible work on the old Blue Note record label releases, the guy was an utter genius in achieving what he did with the techniques available to him at the time. Also on a more contemporary level, typographer Neville Brody and typographer/designer Ian 'Swifty' Swift, those two guys' work had a real impact on me over 25 years ago and set me on a good career path in what I always aspired to achieve.