Cool hang-out District to host poignant much-talked about event in memory of Soulful Scouser
This summer sees the long-awaited return of live music events in Liverpool including DJ-led gigs and one event in particular is attracting great interest given its poignancy.
Raphael Peter Parkinson was a highly respected member of the UK soul scene, especially in the North West and his home city, Liverpool. Raph's passing last year touched many people on the circuit, so a few personal friends decided to host a day in tribute to the popular promoter and lover of soul music.
Planned for Saturday July 24th, the fundraising all-dayer from 2pm til 1am at District in Jordan Street will include a host of DJs to honour much loved Raph with proceeds going to Diabetes UK.
As his partner Laura explained: "Raph first started listening to music at the Blackie youth club on a Sunday night in his teenage years. He loved Kirklands and even DJ'd there. He also enjoyed a good night out at The Timepiece and Quinn's. He actually travelled all over the UK to support the scene.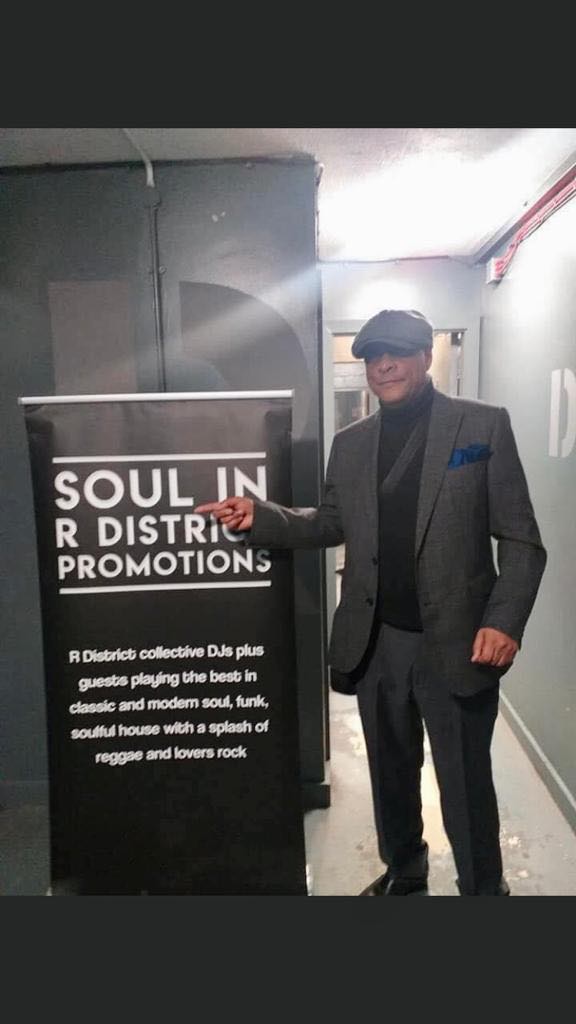 "We met at legendary soul, reggae and lover's rock DJ Nick Flight's Soul Groove in Manchester in 2012 and enjoyed some fabulous years together on the dancefloor and taking in the soul scene at home and abroad. In recent years we started to socialise around the Baltic area. Raph eventually decided to have his 60th at District and then succeeded in becoming a music promoter through his enthusiasm and love for the music!
Laura added: "It will be an emotional night come July and I just want to thank in advance, all the DJ's, promoters, journalists and media who will help us do Raph proud."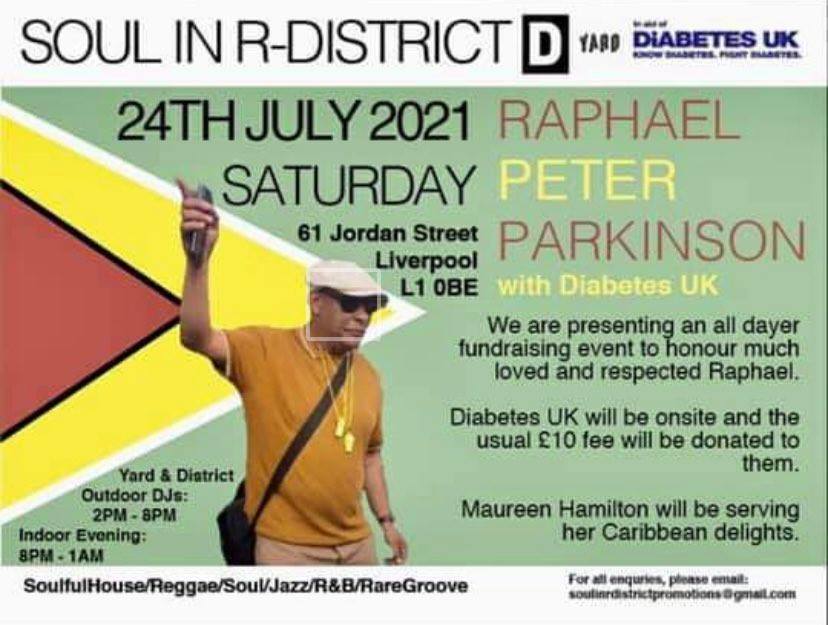 Tickets are available in advance only and are priced at just £10 with all proceeds going to Diabetes UK.
Further info is available via soulinrdistrictpromotions@gmail.com
District, 61 Jordan Street, Liverpool L1 0BE