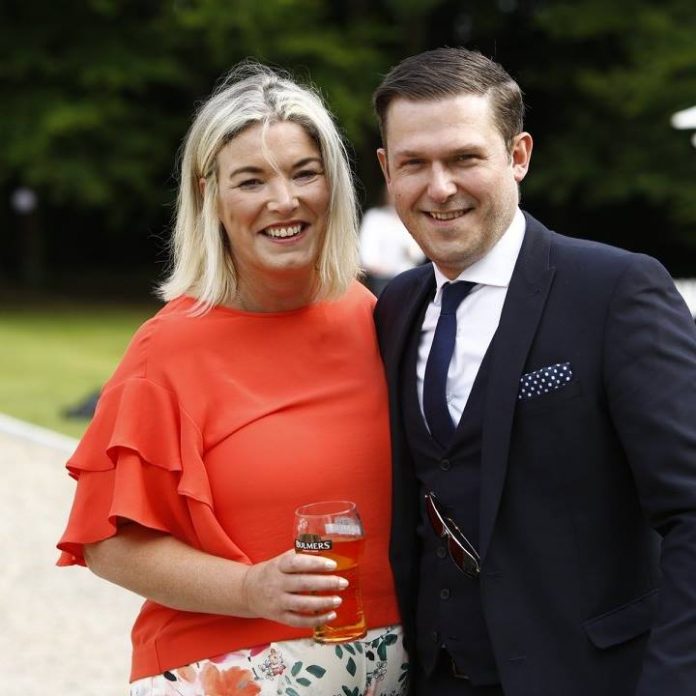 Just a few weeks in and the crowds come to congratulate Liverpool's best publicans
Business and real-life partners Fiona and Dominic Hornsby of the Small Hands consultancy are celebrating this month following a very busy few weeks after becoming the new operators of The Bridewell.
Launched to family and friends in June, both have always been passionate about pubs as the heartbeat of the local community.
Fiona said: "The Bridewell although not an original pub has an interesting and chequered past as a lock up and was also used by the US military in WW2.
"The building is so fascinating and has many of its origanal features which create a unique feel which grabbed us when we first visited.
"It's incredibly atmospheric with an open bar area and the privacy and cosiness of the old cells.
"We wanted to create a traditional pub feel full of laughs, banter and friends whilst offering a mix of traditional pub products such as 5 cask ales alongside some quirky craft and continental beers. For example, Kirkstall Virtuous is a great craft beer which is suitable for vegans and GF, some legendary German beers Warsteiner, Krombacher, Erdinger.
"Guinness had a bottling factory on Norfolk Street and legend has it that should friends and family been detained in the lock up, staff would bring a bucket of Guinness to bribe the guards to let them out. So of course Guinness is on the bar! Plus, we've also created a sheltered Guinness garden in the courtyard too…ideal in the summer!"
The Bridewell is also launching a Whisk(e)y Club which will include many fine and rare varieties.
Dominic added: We'll be hosting Whiskey Tasting nights as well as Wine Tastings – our list is all vegan, plus beers, ports and sherry on a regular basis. Live sports coverage on our state of the art screens will be added too before the exciting Premier League football season starts."
One punter, Randy Ramsbottom said: "I think I speak on behalf of many folk in Liverpool…we're absolutely chuffed to have these two running such a discerning establishment. Dom and Fiona's wit, repartee, customer service and industry knowledge are second to none. They deserve all of their success."
The Bridewell, 1 Campbell Square, L1 5FB