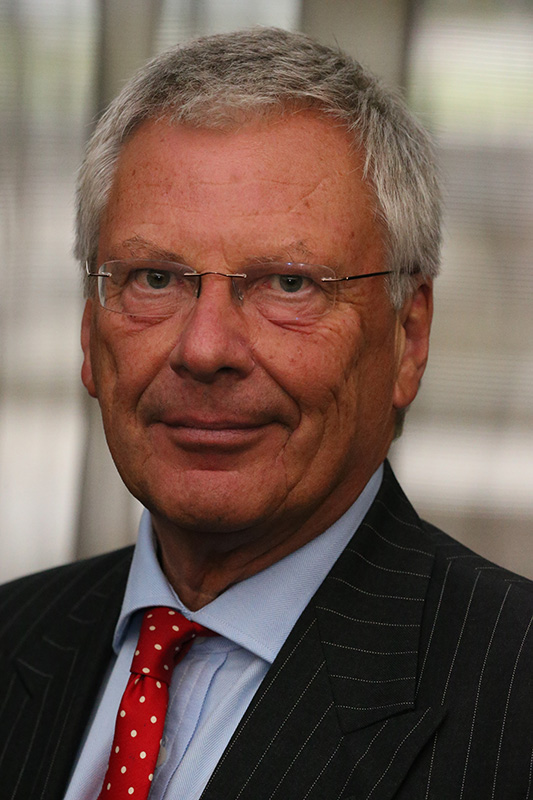 John Hall is the CEO of Professional Liverpool and is a well-known and highly respected figure in our region's business community. In each edition of My Planet Liverpool John kindly writes his own views on the professional sector of our city. In this issue he welcomes Professional Liverpool members and potential new members to 2018.
I am delighted to say that membership goes from strength to strength, with over 460 businesses signed up to Professional Liverpool. You will read overleaf that my Chairman Jim Gill is standing down, although he will remain as a board member until our Annual General Meeting in November. My heartfelt thanks go to Jim for his leadership, dedication and vision over the last seven years. It has been a pleasure working with him and his support has been invaluable. He has overseen the revival of Professional Liverpool from an organisation which was in a very precarious position to the go to body now relating to the Financial and Business Services sector of the Liverpool City Region.
I was heartened recently when talking to a new member, to be told that the question sometimes posed by businesses a few years ago may have been, "why should we join Professional Liverpool", whereas now it is "What??? You are not a member of Professional Liverpool" to those who have escaped our net!
I have felt for some time that we should form a new group for the Creative and Digital sector. From various discussions it appeared to me that many firms are operating successfully but far too much business is leaving the Liverpool City Region. Perhaps by collaborating to raise the profile of the sector we can convince businesses that the expertise is here so "buy locally". I called a meeting of the Professional Liverpool members in this sector and approximately twenty five people attended, all showing a desire and willingness to buy into this idea of stemming the brain drain and work drain out of the region by increasing the understanding of what can be done by collaboration. I am pleased to say that Robyn Dooley from OH, Alternative education for creative people, has agreed to lead the group, her nomination being adopted by those present. Robyn is currently considering the terms of reference and manner in which she wishes to run the group and she will invite others to join a steering group.
This new group, to go alongside our existing ones covering Property, Design and Construction, Healthcare, Marketing and Communications, Private Client Wealth Management and Corporate Finance, means that most aspects of the areas of operation of the members of Professional Liverpool are covered, although we are planning a Skills and Employment group soon.
On the social front around 190 members and guests made our annual pilgrimage to Chester races for a most enjoyable day (see below) and on July 6th at the Restaurant Bar and Grill we will hold our summer drinks cocktail party. New events include a walk along the Liverpool to Sefton Coastal Path, a tour of the Mersey Tunnel, a voyage on a tall ship up the Mersey as part of the Liverpool to Bordeaux race/wine festival, the first cycle trip of the year and our annual golf day at Royal Liverpool Golf Club.
Busy but productive times indeed!
For more information on Professional Liverpool and how to become a member
or for details on all events please visit: www.professionaliverpool.com
or contact:
Professional Liverpool Limited
Suite 111d • Cotton Exchange • Bixteth Street • Liverpool L3 9LQ
Tel: 0151 236 6084 • Email: info@professionaliverpool.com