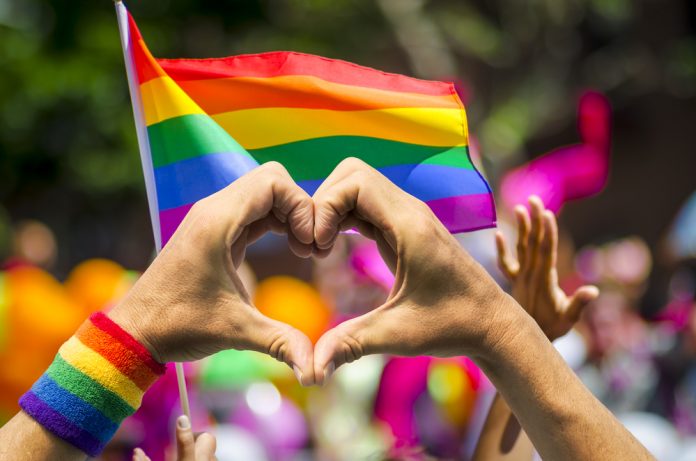 The internationally acclaimed MD Productions team are currently in rehearsals for Pride taking place in St. Helens this weekend and will be giving a number of free performances and workshops via their 'Black Canvas Project'.
The initiative which focuses on breaking down barriers and creating opportunities for all in performing arts will be showcasing up and coming talent throughout the day as MD Productions founder Miguel Doforo explained.
"A rainbow walk will take place from the town hall at 12.50 on the day of Pride led by our fantastic supporters, namely the highly acclaimed community developer Team Nico plus leaders in the town, local representatives, all the people involved in making Pride possible and of course my brilliant team.
"We will arrive at Church Square for 1pm where everyone will hold hands and make a link from the Square to the World of Glass, where a number of speeches and the cutting of the Pride cake sponsored by Cakes by Design will take place."
Pride St Helens will be spread across three locations on the day – Church Square, World of Glass and Chalon Way.
Miguel added: "It's going to be a brilliant day. It ends with X-Factor's Gary Barker on the main stage performing his last song Proud Mary. And for us, it all actually begins today as we're asking the general public and our adult Dance Your Way Fit class, again supported by Team Nico to gather this morning at 10am to 12 noon outside St. Helens Town Hall to learn the basic choreography to enable their participation in the finale featuring Gary."
Paul Nicholson, founder of Team Nico enthused: "We're delighted to be supporting MD Productions. Their dedication to making this town more inclusive is in line with our own local ambition alongside the Council of re-inventing St. Helens to create a more inclusive, more vibrant community. Miguel and his team have worked so hard to deliver what will be an outstanding showcase for Pride on Saturday."
Pictured below: (L-R) Paul Nicholson, CEO of Luxor Group with Miguel Doforo, creative director of MD Productions and Gary Maddock, St Helens town centre manager inside Barrow Arcade on Claughton Street