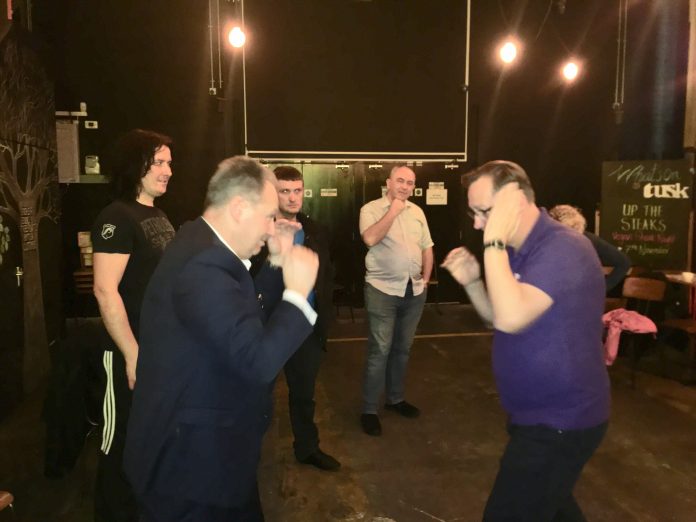 A pioneering wellness company hosted a unique focus group for Baltic Triangle's #BalticWellbeing series recently to demonstrate the sporting methods they use to help clients manage and reduce stress in the workplace.
John Bullock (pictured shadow sparring left) founder of Pain Point Coach led the group which enabled participants to understand how sports performance and situations that arise in the workplace were related to fight or flight.
He said: "Pain Point Coach is making rapid inroads into the corporate market in Liverpool and further afield. The event in Tusk Baltic attracted businesses from both the Baltic Triangle as well as companies drawn from Liverpool's business district including the likes of Falconer Chester Hall. As part of our 'wellbeing in the worplace' roadshow which will launch in January across the North West, this was a good opportunity to engage with a diverse range of business, each with a unique set of stressful challenges at work."
Participant Daryl Donohoe from Bubble Customised Clothing summed up what many companies attending the event gained from the focus group.
He said: "It was a great event that was all about a sense of fun, a small amount of non-vigorous physical activity and exposing the tactics/strategies that sports people adopt in becoming successful. John helped us relate that to our own workplace scenario and it got me thinking about my own wellbeing and success at work."