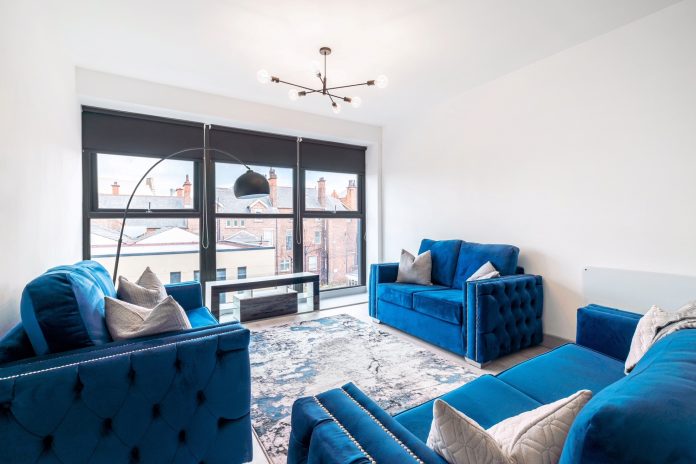 The Nicholson Group has revealed its completion of a once derelict area of St Helens Town Centre that is now home to 46 residents and 6 local businesses.
The company founded and led by Merseyside property mogul Paul Nicholson created an investment plan for Barrow Street which following recent completion has been lauded by the local borough council.
As Paul Nicholson explained, in spite of the challenges of Covid-19, demand for the final element of the regeneration plan – Nicholson Place – has remained buoyant.
Mr. Nicholson said: "Nicholson Place is 16 high-end city living apartments all of which were reserved off plan. It's very much in line with our attention to detail on interiors, bespoke to us. In addition, we've incorporated state of the art fingerprint technology and e.g. wi-fi heaters that represents pioneering technology not currently implemented in any other rental properties in the UK.
He added: "It really is a testament to our team to have completed the project given all the constraints of lockdown, yet we managed to do so in a safe and controlled environment within deadline.  ends
Editor's Note:
The full scheme on Barrow Street includes:
Nicholson Lofts – 15 apartments and shop
Nicholson House – 18 apartments and 4 shops
Nicholson Plaza – 12 apartments and 2 shops
Nicholson Place – 16 apartments and 1 business
Four stand-alone businesses were also created by the Nicholson Group as part of the commercial property success of the overall project.