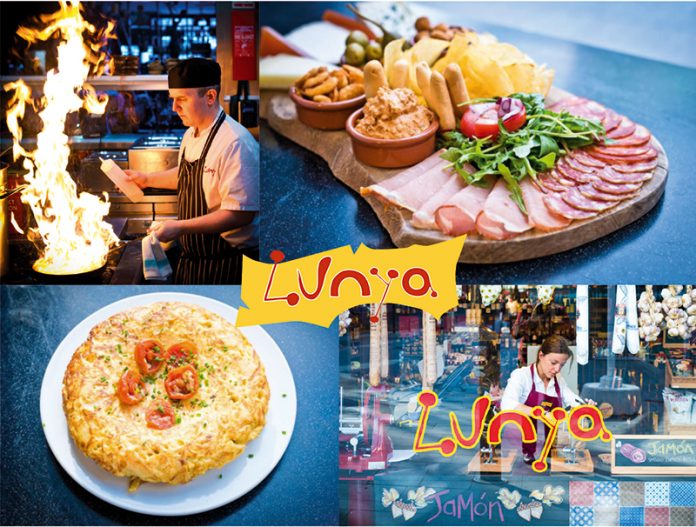 Catalan restaurant, bar and deli continues upward curve.
The team behind the multiple award-winning Lunya, which has sites in Liverpool and Manchester, has revealed the brand has experienced a record period in business following the move to a new space in Liverpool One back in October 2017. The family-owned Catalunyan restaurant bar and deli is continuing to thrive since moving to their larger premises situated on Hanover Street, at its junction with College Lane, and with the whole operation now located on the ground floor, there is full accessibility for all.
Owners Peter and Elaine Kinsella spoke of the strong rise in footfall culminating in regular full houses and turning customers away. Elaine said: "It seems that both locals and tourists can't get enough of what we are doing and naturally that is very satisfying. Our move to Hanover Street has seen our sales in Liverpool shoot up by more than 25% since October and we are confident of the demand continuing – our customers have told us so."
The feedback follows a £200,000 investment by the Kinsellas, with the new Lunya Liverpool now occupying one floor of beautifully crafted multi-dimensional space, enabling the multi-award winning independent business to enhance its high street visibility, combining the dining area, bar and deli into one.
The restaurant, designed by Different Studio, retains a relaxed, traditional and informal setting. A 20ft mural spanning both floors joins a 140sq ft map of Spain, which highlights the locations of Lunya's key suppliers and the story of the people and the land behind the produce, in being installed in the restaurant. Artwork in the style of Antoni Gaudi, commissioned for their original site, remains, with a new, larger deli that stocks an expansive range of high quality artisan produce from Spain – an asset that Lunya has become known for.
Lunya also stocks the UK's largest range of Spanish beers, complemented by an upscaled bar.
"The increased open plan space and additional features of the business has enabled Lunya to grow the number and size of its regular events, which range from wine and food tasting evenings to gin experiences," said Peter Kinsella. "We think the new Lunya looks stunning and feedback from our loyal guests and customers supports this. We've literally been overwhelmed since we opened."
Lunya now runs all of its 'Tastings' evenings, which include wine, gin, cheese and sherry tasting, as corporate events and hold these events either in their restaurant or at their client's premises to suit.
Further details are available via; info@lunya.co.uk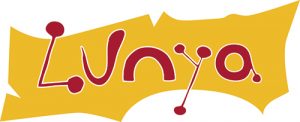 55 Hanover Street • Liverpool ONE
Liverpool L1 3DN
Tel: 0151 706 9770
www.lunya.co.uk