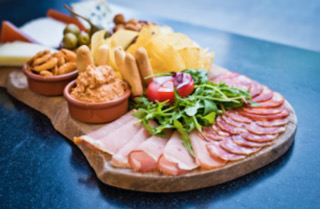 Peter and Elaine Kinsella, the owners of the popular and multiple award-winning Lunya Catalonian Deli Bar, which has sites in Liverpool and Manchester, are about to launch an exciting new addition to their portfolio.
Set to open mid-July and located in a stunning unit next to the Beatles Story attraction in the Albert Dock, Lunyalita, which means little Lunya, is small and intimate, with the design of the new venue, which also boasts a glorious sun terrace, keeping the buildings original arched ceilings, brickwork and flagstone floors that hark back to two centuries ago. It will be a little bit different from the existing Lunya venues in style, menus and vibe, but promises to equally excite and enchant its customers as much the Hanover Street (Liverpool) and the Deansgate (Manchester) venues do.
Elaine said, "We have often thought about giving birth to a 'baby Lunya', as our first two both have more than 5000sq ft of area. So when we were made aware of a perfect site at Albert Dock, with a space of 3,000 sq ft available to develop our idea – and being keen to show that Lunya can work in different formats – we decided it was the ideal time to introduce a 'little Lunya' to our city. It will also make us more investor-friendly when we decide to grow further – or even hang up our apron strings!"
Speaking about the location of Lunyalita, Peter Kinsella enthused about the commercial advantages of being located at the Albert Dock, calling it "One of the most fabulous waterside spots in the UK." He added, "Our unit is opposite the Arena and the Big Wheel, next to the Beatles Story, and at the main exit to the Albert Dock – and we overlook the dock too. Plus, we have a close emotional attachment to the Albert Dock as Elaine and I had our wedding reception here in 1988 and it seems serendipity that we can open here in this our 30th wedding anniversary year."
Lunyalita offers an intimate, moody bar, cafe and deli downstairs and a more formal and beautiful upstairs dining room overlooking the dock, with space for accommodating up to 50 people seated or 80 standing, making it perfect for large gatherings, parties, weddings and corporate events. Elaine said: "We will still be a restaurant, bar and deli and we will stock up to 400 products, which will be carefully chosen to cater for the strong tourist market and local shoppers, residents and workers alike."
The ground floor of Lunyalita will consist of a 'stunning central island' bar, open kitchen and informal café style seating. Peter said: "Our bar will have a smaller, more focused drinks offering, with some new wines, spirits and beers. We've literally been scouring Catalunya and the rest of Spain for some new drinks to feature and we are very excited with what we can offer. We want it to reflect our influences and experiences eating our way around Spain…with our deli roots drawing on some other influences of delis across the world.  The culture of service at Lunyalita will retain that of Lunya – informal, with strong product knowledge a key feature. Some of our existing Liverpool One team will move over and join new team members."
Lunyalita menu highlights include a promise of blackboard specials, with more than half of the menu changing each day to reflect the market-fresh ingredients from daily deliveries. The new menu will also include Catalan-inspired breakfasts, with newer takes and healthy, light options such as smashed avocado, roasted tomatoes & white asparagus. In addition, porridge with orange blossom honey, pancakes, chorizo, crushed hazelnuts & chestnut honey also feature.
Lunchtimes will offer huge over-stuffed sandwiches, large salad bowls, a daily large dish (everything from Paella to Catalan Scouse) with a 'when it's gone, it's gone' policy.  Other dishes include Huevos Rotos, a big one-stop dish of a large bowl of fried patatas bravas, a choice of toppings (eg. Spicy chorizo, roasted Mediterranean vegetables, smoked pancetta) finished off with two fried eggs broken up so all the yolks run through…not forgetting Lunyalita's giant deli sharing platters.
Saula coffee from Barcelona, cakes, and much more will be regular daytime treats, whilst at night Lunyalita switches to tapas, replicating some of the dishes found in Lunya's menu and also featuring many new ones. Think roast asparagus with Romesco sauce, escalivada, morcilla wrapped in cornflakes with pomegranate molasses, smoked sardines with quail eggs & pine-nuts, Barcelona bombas, oxtail & horseradish croquetas, Abanico Iberico pork with green apple allioli and much more.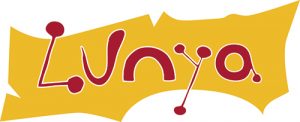 To keep up to date with the launch date for Lunyalita and for regular updates on all three venues follow on:
Twitter @lunyalita, Instagram @Lunyalita or Facebook and join the mailing list for more info.