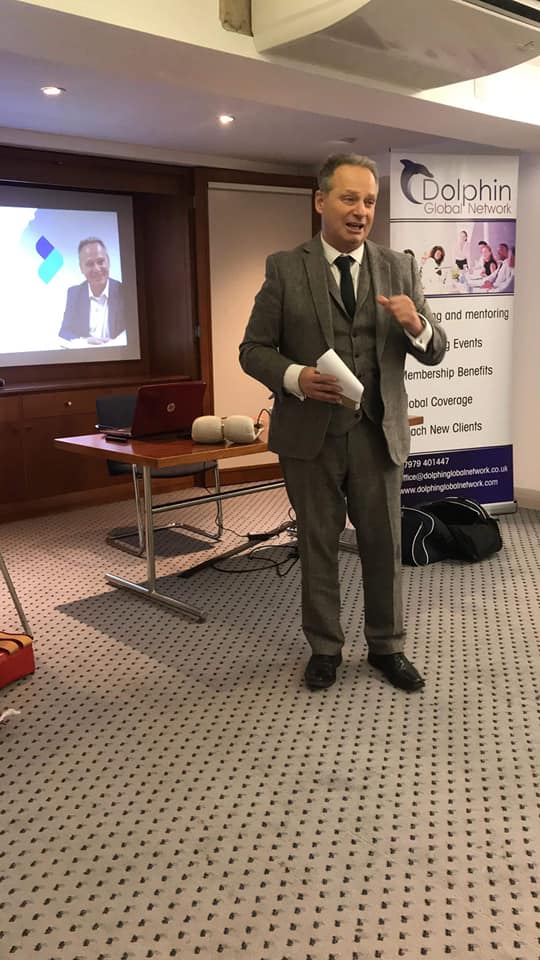 Pain Point Coach launches online course to help maximise life performance
If you're going to get overwhelmed, all the statistics point to it being at this time of year.
Work, family and online shopping commitments combined…chances are your head will proverbially fall off if you're not anticipating overdoing it.
And that's the key, anticipating and being mindful of that overwhelm.
So, it's thanks to wellness experts Pain Point Coach who have shared 9 great ideas to manage your stress during this latest lockdown period enabling you to cope that little bit easier.
John Bullock (pictured) founder of Pain Point Coach has also launched an acclaimed online course to help you create positive changes and maximise your work and life performance. Check out www.painpointcoach.co.uk which we highly recommend.
Meanwhile, here's those 9 ideas to manage stress:
Plan a NOT TO DO LIST.
Breathe. Sounds simple doesn't it? Breathing through your nose and from your abdomen will slow your mind.
Rise early. Set yourself up for the day. Why? To give yourself time.
Me time. Go for a walk. Why? It will invigorate you and you will be ready for the next challenge.
Sleep well. How? Read or meditate. Why? It will relax and ready you for sleep.
Eat well. Why? Enjoy your food but recognise when you're full – indulge in mindful eating – and eat food that gives you energy, not saps it.
Socialise with people (admittedly online for now) that give you energy. Why? You need to move on invigorated and eager for the next challenge.
Acceptance. Why? Don't waste your energy on negative people. Accept what happened and move on.
Be positive. Why? Be the reason why people want to flock to you.