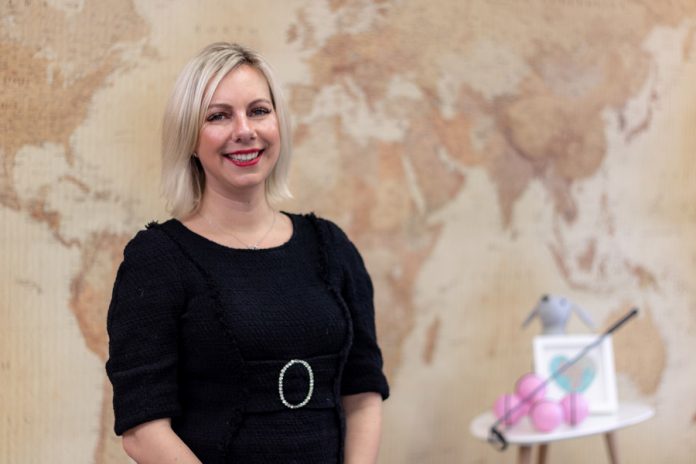 Welcome to International Translations Limited

My Planet Liverpool spoke to Corinne Smith, Company Director at International Translations Limited, to discover more about her company.
When was International Translations Limited founded and in what role did you join the company?
We are one of the longest serving translation companies in the North West. The business was started by my parents, who are both translators and decided to start up their own company in
This was located at the heart of the business community on Old Hall Street, Liverpool City Centre, close to where we are now. I joined them in 2014 as an assistant and steadily gained enough experience over a period of time to be able to run the company, becoming Company Director in 2016.
Approximately how many languages is your company able to provide translations in?
We have a huge and long established network of language professionals that we use, allowing us to translate documents for practically every language that exists. Obviously there are some more obscure ones that would prove to be very difficult. If this situation was to arise however, we would look earnestly to find out if there is anyone out there who could help, so if someone was to
come along asking for our help with an obscure language that they needed translating then we would be able to do so.
What would you say is the most difficult language to translate?
Some of the African dialects can pose a challenge and regional dialects in some countries can prove difficult, but we love a challenge and will ensure it gets translated properly.
Do you provide translations for all sizes of companies and do you help with translations for individuals?
Yes. We can translate and interpret for private individuals, small to medium size businesses and large organisations, right up to multi-billion pound global concerns.
Do you see a time when computer translators will ever take the place of a person being able to speak a foreign language?
Absolutely not! But don't just take my word for it. I recently read an article published on bbc.co.uk. that contained the following, "If you were to type crottin de chèvre into Google Translate then you would be told it means 'goat dung'. So if you were dining out and spotted this on your menu you may well pass. If you did pass then you would be ruling out eating a delicious cheese made of goat's milk that is often served as a starter in France." Misunderstandings like this have led Google to admit that its free tool, which is used by about 500 million people, is not
intended to replace human translators. While I accept that some (such as tourists) may accept the error in translation because it's a cheap and convenient method of translation, it simply would not work in the likes of the business, legal, engineering and medical worlds for instance, as errors like
that would cause huge problems.
What is it that you like most about your work?
I love the variety of topics that can feature on the documents that we get to translate for a wide range of people and organisations. I also love meeting new people from all walks of life.
Outside of your working hours how do you relax?
Most of my free time is spent looking after my horse, exercising and walking my dogs. I absolutely love to travel and going off the beaten track, I also enjoy socialising with friends and family.
What are your personal ambitions going forward and how do you see your company in future years?
My personal ambition is to help the small community where I was based in Kenya for 8 months by raising funds towards education and healthcare. Professionally, I aim to further grow the business and to be the best leader I can be. I want to help as many people and businesses as possible with their translation requirements and ensure that we continue to provide the high quality service that International Translations is known for.
INTERNATIONAL TRANSLATIONS LIMITED
Suite 120d • 1st Floor, Cotton Exchange Building • Bixteth Street • Liverpool L3 9LQ
Tel: 0151 305 1080 • Email: admin@itltranslations.com • www.itltranslations.com
Instagram: itltranslations • Facebook and LInkedIn: International Translations Limited