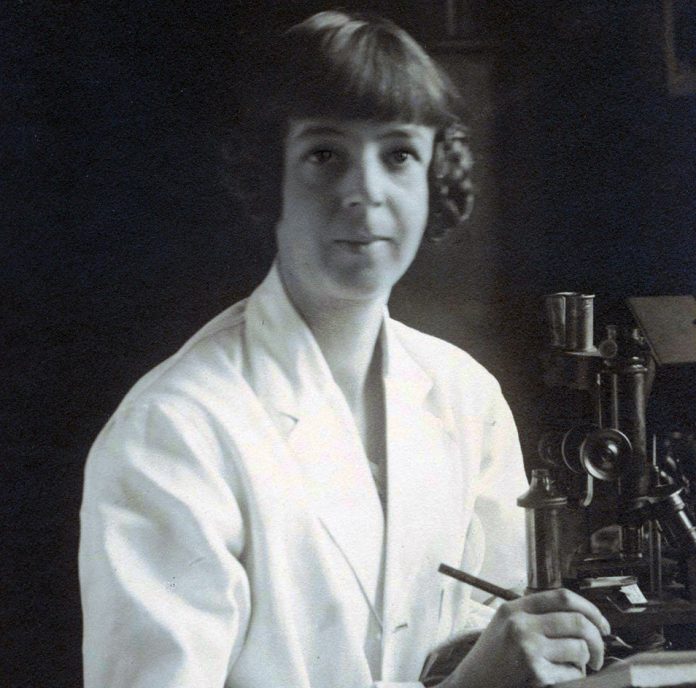 In 2018 we celebrated the 100th anniversary of the first women winning the right to vote and My Planet Liverpool featured some of the local women who helped to bring credit to our city in helping improve the lives of many other people, here and world-wide. They did this in varying ways thanks to their own great efforts and selflessness. There are many Liverpool women who have been documented over the years and are probably well-known to many of you –  but I have  selected three ladies who may not be as famous as the likes of Kitty Wilkinson, Eleanor Rathbone and Bessy Braddock, who MPL will feature in later issues.
AGNES MAUDE ROYDEN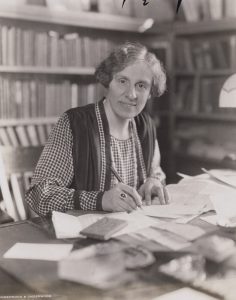 Agnes Maude Royden, the daughter of Sir Thomas Bland Royden, a Liverpool shipbuilder and former Mayor of our city, was born in the family's Liverpool home at Holmfield House in Mossley Hill in 1876. Known to all as Maude, she was educated at Cheltenham Ladies' College and Lady Margaret Hall, Oxford. On returning to Liverpool she began working in the Victoria Women's Settlement in Liverpool, before becoming a lecturer in English Literature in the growing university extension movement. However, this was a time of suffrage and Maude was to become increasingly involved in the campaign.
In 1909 she was elected to the executive committee of the National Union of Women's Suffrage Societies and edited the Union's newspaper, the 'Common Cause', as well giving regular speeches to organised gatherings. A pacifist throughout her life, she was elected Vice-President of the Women's International League for Peace and Freedom in 1915. By now Maude's fame (or notoriety in the minds of many of her male critics) was spreading and she became even more well-known as a speaker on social and religious subjects. In 1917 she became assistant preacher at the City Temple in London, and in doing so she became the first woman to occupy this office.
In the 1920s Maude's interest shifted to the role of women in the Church. In 1929 she began the official campaign for the ordination of women when she founded the Society for the Ministry of Women. She was the first woman to preach in Liverpool's Anglican Cathedral, but prior to that she had courted controversy on her worldwide preaching tours, frequently being banned by the male local religious leaders. In 1931, Maude became the first woman to become Doctor of Divinity and she continued to campaign tirelessly for pacifism during the troubled 1930s, but even Maude had to temporarily renounce it in 1939, believing Nazism to be a far greater evil than war.
In 1919 Maude's brother, Thomas had been made a Companion of Honour for his work relating to the safety of shipping in the First World War) and ten years later, in 1929, Maude was also awarded this honour. Only 65 recipients can hold office at one time and Maude and Thomas are the only siblings to do so. Thomas later became Baron Royden of Frankby and was Chairman of Cunard Line.
In 1944, Maude married the Reverend Hudson Shaw who had recently lost his wife Effie. All three had been very close friends for over forty years. By the time of her marriage, Maude was sixty-eight and Reverend Hudson eighty-five. She had loved Hudson from the time they first met – a story she movingly told in Threefold Chord three years after his death.
Maude herself passed away in 1956, leaving a legacy of philosophical and religious teachings and was an inspiration for many women who were to follow in her footsteps. While on a speaking tour in Australia in 1928 the Sydney press referred to her as "the really famous Maude Royden, England's first woman preacher" and she was also described by one considerable person as "England's greatest woman".
It is a fitting epitaph! Agnes Maude Royden is also recorded on the plinth of the Millicent Fawcett statue that was unveiled in Parliament Square, London on 24 April 2018. Around the base of the statue, Maude's picture is included alongside many other women of the Suffrage movement.
Many thanks to local Historian Mike Royden for this story.
Dr Alwen Myfanwy Evans (1895-1937
)
Lecturer, entomologist and explorer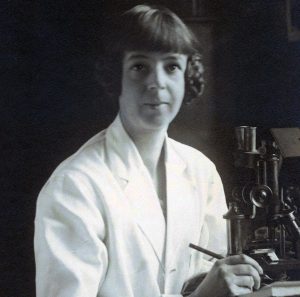 Dr. Alwen Myfanwy Evans was actually born in Stockport but spent a long period of her short life in Liverpool, where she lived with her mother on Greenhill Avenue, in the Mossley Hill area of Liverpool. A slightly built and extremely intelligent young woman, Alwen gained her degree in Entomology at Manchester University and began work at Liverpool School of Tropical Medicine (LSTM) in 1918, becoming the school's first female lecturer in Entomology, studying tsetse flies before going on to specialise in tropical insects. She studied closely the species of anophelines, the types of mosquito that spread malaria, and through this and her work at the British Museum she quickly became a world-recognised expert on African mosquitoes.
Through her work at LSTM, Alwen gained a world-wide reputation for herself and was held in high esteem in an era when 'the sciences' was regarded as a male-dominated area of work. LSTM promoted her to lecturer in Entomology 1921 and five years later she embarked upon expeditions to Sierra Leone and Kenya, spending three months undertaking a survey of the mosquitoes in Freetown, Sierra Leone, and while working back in Liverpool she was able to identify insects that had previously been beyond the scope of staff in Sierra Leone.
Her travels to the mosquito plagued East Africa, where she would tramp through crocodile infested swamps and jungles filled with wild animals and poisonous snakes in search of answers to the causes of malaria, led to her being cast in the role of an 'intrepid explorer' by the Press of the day and she was called upon to advise entomologists all over the world. In 1926 she published 'Breeding places of Anepheline mosquitoes in and around Freetown, Sierra Leone and in 1928 she gained her Doctorate from the University of Manchester for her thesis 'A Short Illustrated Guide to the Anophelines of Tropical and South Africa'.
Dr Alwen Myfanwy Evans was a very brave woman with a brilliant mind and her work at Liverpool School of Tropical Medicine in the cause to help discover the causes of malaria was unmatched. She completed her world famous work 'The Mosquitoes of the Ethiopian Region' in 1937, the first to be written on the subject but, sadly, on 8th August 1937, aged 42, she was to die of pneumonia, brought upon no doubt by the strains of her excessive workload over the years. Her passing came only two weeks after completing her renowned work, which was published posthumously the following year.
This young lady was a largely unsung heroine despite her work and bravery in aid of helping human beings to overcome malaria caused by mosquitoes and Dr. Alwen Myfanwy Evans deserves to be included in our city's history as one of Liverpool's most noted women.
Hannah Mary Thom
1816-1872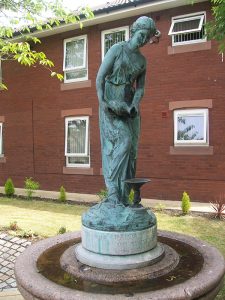 In the gardens of Liverpool Mutual Housing's residential housing complex of Mazenod Court in the Holy Cross area of Liverpool there stands a statue/water fountain commemorating one of our city's finest and kindest ever, citizens – Hannah Mary Thom. 
Born Hannah Mary Rathbone on 24th November 1816 she was the second daughter of William Rathbone V and Elizabeth (nee Reynolds). Wealthy the Rathbone family may have been, having amassed a vast fortune through commerce, but after the family's own needs were met they were true to the Christian values for which they were noted and gave surplus monies to the poor of Liverpool in order to try and improve their quality of life. The family were non conformists but believed that all people were God's children and so they were happy to donate their money, and a great deal of energy, into a wide range of charitable causes in Liverpool.
As a member of the Rathbone family, Hannah had the advantage of growing up to be a well-educated lady, with much wealth of her own. This did not stop her following the ethos that the members of her family were known for. In January 1838 she married the Rev John Hamilton Thom, a Unitarian Minister who founded a non-sectarian charity, The Ministry of the Poor, which helped people living in the most deprived areas of our city.
Hannah became aware of the terrible plight and suffering of the people of Holy Cross, which at that time was largely inhabited by Irish immigrants who had been forced to flee from the ravages of their country's potato famine. Although a wealthy young woman with no real need to work, Hannah felt that it was her destiny to become a nurse and she soon became a familiar figure as she worked her way among the "filthy, diseased and dying poor" of Holy Cross.
Moving amongst the sick, while learning the skills required to be a good nurse, Hannah tended to high fevered victims of epidemics, delivered babies and comforted those that were sadly dying. She knew that there was a desperate need for trained nurses and midwives and so she became Superintendent of the Nurses Training School, where she and her team toiled in the squalor of the overcrowded and filthy courts that blighted Liverpool at that time.
Hannah Mary Thom was, and still is, remembered by the people of the Holy Cross Parish for her tireless and unselfish work and kindness to parishioners who inhabited the area. Hannah did her best to help improve the people's lot and in a fiercely sectarian locality she well and truly crossed the religious divide to become a widely respected and much loved lady. Hannah's kindness so moved the Irish Catholics throughout the area that following her death in 1872, at the age of just 55, they got together and pledged to save all their spare coppers, and there were not many to spare, until they had enough to erect the fountain and statue that today stands in her honour within the grounds of Mazenod Court.