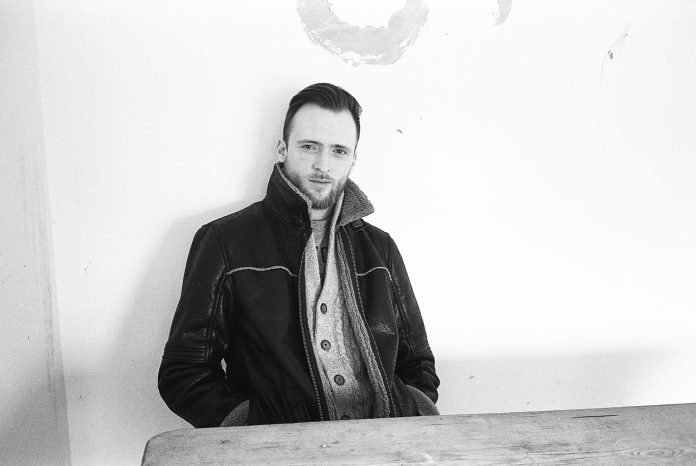 A 31-year old Liverpool man is making giant strides in the world of film making. Having tasted success with his first short film, Daniel Boocock is now well on the way to producing his second film and is looking for investors to help him bring his latest project to fruition and allow him to take another big step to achieving his ambitions.
Growing up as a child in the Allerton area of Liverpool, Daniel used to watch films all the time and found himself being totally engrossed in them. Danny recalls, "When I was watching films I would think to myself, who built these worlds? When I got a little older I thought making films is what I want to do. The dream is to make my own features at the highest level.  I think about that all the time."  
A couple of years ago Daniel visited his cousin in LA and together they climbed up to the famous Hollywood sign and wrote their names on it. "I remember looking out at everything from our vantage point up there and I thought to myself I've got it all to do, but I'm going to go for this, no matter what – step by step until I reach the top!"
Daniel's first venture into the world of Short Films was with his most recent short 'THE DESOLATE ONE' and here he speaks of this and his future ambitions.
"The idea of making The Desolate One started with a conversation over a glass of whisky in a pub in Woolton Village. I mean, things go back further with regards to creating short films, as there were my university projects, getting a few stints on film jobs as an assistant and doing the occasional short film on a Smartphone and stuff like that, but I began to notice that the momentum would only come for me when I was being creative for myself rather than doing stuff for other people. I knew I had to take some risks and if I wanted to progress, I had to step up in ways that others in my position wouldn't, so that's what I did.  
My intent with The Desolate One was to film it up a mountain in a blizzard. It is a dark enigmatic piece, so as far as I was concerned it had to be done in an environment which could reflect this. Pretty much everyone doubted it beforehand but I didn't and neither did those who put their names to the film alongside me. Together we saw the potential in the idea so I saved up a little money, got things organised and in March 2017 five of us drove to Mount Snowdon – and we just went up there and did it.
It really was wild! The snow and wind was relentless and we were pretty high up and knee deep in snow too at times but that just seemed to get us more excited. I remember one day that it was so cold the food we had actually froze in our bags. Everyone was laughing, though when it came to shooting scenes we were very precise and concentrated. I knew what I wanted so there was no hesitation or delay despite the conditions. We were in and out. At night, when we would look back over the day's footage, I knew this short film would catch on.  
It has done fairly well I feel. The film has won awards at a decent level here in the UK, Denmark and Texas and it is has been screened in different parts of Holland a couple of times as well, plus it will continue the rest of its film festival run until the winter – so who knows where else it may end up – but considering there was not much help from anyone, except those of us actually producing it, I am very pleased. The overall reaction to the film has been fairly positive too, so that is always good to see. We have also had a couple of good screenings of it in Liverpool. A big crowd of about 200 people showed up to watch it at FACT on Wood Street, all cheering, and a local microbrewery named one of their beers after it – so that was a nice touch. My intent for The Desolate One was to make it quite lyrical visually. It is mysterious, big and open spaced.
I have been to many festivals around the world and I began to notice patterns in lots of short films. They seemed to be rigid, closed off and boxed in. I wanted to do the opposite and open things up in my own way, and it's worked. Creating The Desolate One has allowed me to make a bit of a mark in the industry and has shown people what I am capable of doing off my own back, with next to nothing. Now it is all about progressing up to a higher level – which brings me onto my next project.
This will be another 'short' but epic in its style and scope. It will be more high-end and upscale in its production value too. This film is called THE NEOLITH and will be set in older times. It is about a unique individual who takes action against a pack of five nightmarish outsiders whose thirst for dominance is thriving.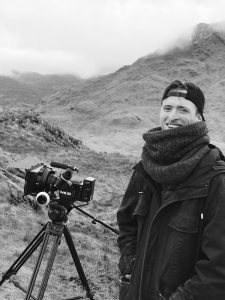 The plan is to shoot it on the Isle of Skye in October this year. The autumn light that far north, along with the black mountains and brown grasslands, provides a fantastic visual canvas to create from. I have been up to Skye planning the logistics and locations several times already and I have been back again recently to film a little teaser trailer too. It is all looking good so far. It is a very primordial place – truly atmospheric. The cast for this project will have the same kind of aura about them. While there are several more roles yet to fill, two of the lead actors already attached are from Denmark, and another is from here in Liverpool.  
In terms of crew, some great people have also attached themselves to the project. There are those who helped me out on The Desolate One and a couple of others who operate at the highest level in the feature film world, so to have them on board is going to help enhance what I am doing.   
Everyone is certainly feeling good about making this film. For me personally I want to up the stakes once again. Though this film is a 'short', it will look and feel like a feature in its style. I am not taking this for granted by any stretch. If I am going to go onto bigger things on a permanent basis then The Neolith is the project which will be my calling card. I am putting everything into it. It is all or nothing for me!