Things are changing at unique Moroccan eatery Kasbah and we wanted to keep you posted.
"More of an informal café and deli since re-opening at the weekend," says co-owner Otto Mellouki, the popular Bold Street favourite now has the addition of seating for 20 outside.
After taking a sneak peak at the new menu, we loved the express sandwiches, the counter menu of dishes all marinated in Moroccan spices plus the extensive list of Mezze and charcoal grills, tagines and additional sides and desserts. Yes, we love everything!
There's also Moroccan speciality drinks including Moroccan tea and coffee, mint tea and Moroccan lemonade.
We've actually made a note of what we want to eat over the course of what will be several visits!
The salad selections including nutmeg and honey sweet potatoes, goats cheese avocado and walnut, and grilled aubergine salad look fab! From the mains there is honey and French mustard chicken, oven baked Moroccan salmon, courgette and broccoli quiche, and chicken & almond pastilla. All look so good!
The mediterranean cake menu is impressive with rose petal sponge cake, almond & bakewell tart, chocolate profiteroles, saffron cheesecake (pictured above), chocolate fudge cake, lemon sambusa wraps, cannoli pastry – all given an English twist. Yum!
Pictured: Co-owner Otto pours some tea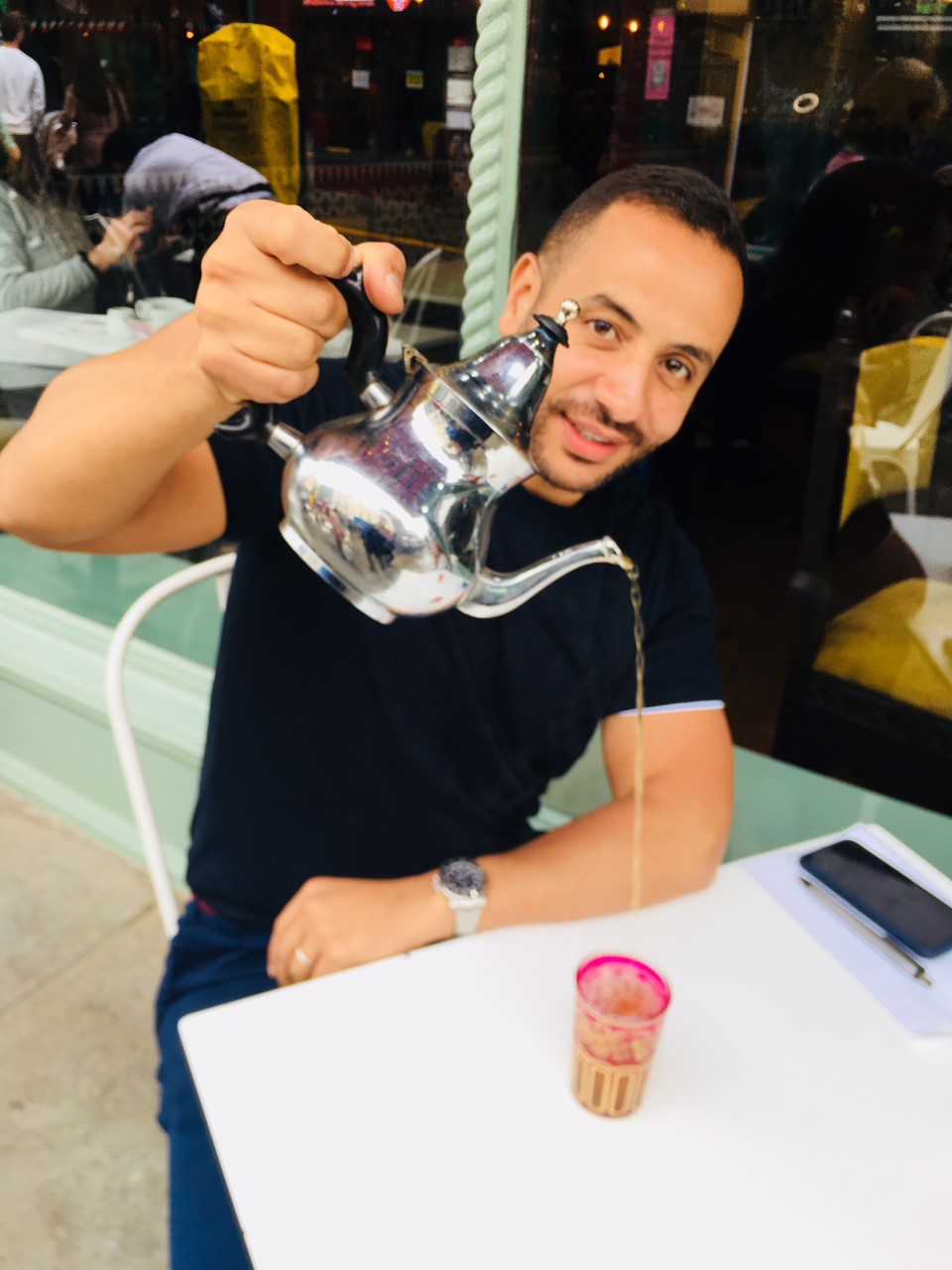 Kasbah, 72 Bold Street L1 4HR. 12 noon til 11pm daily.