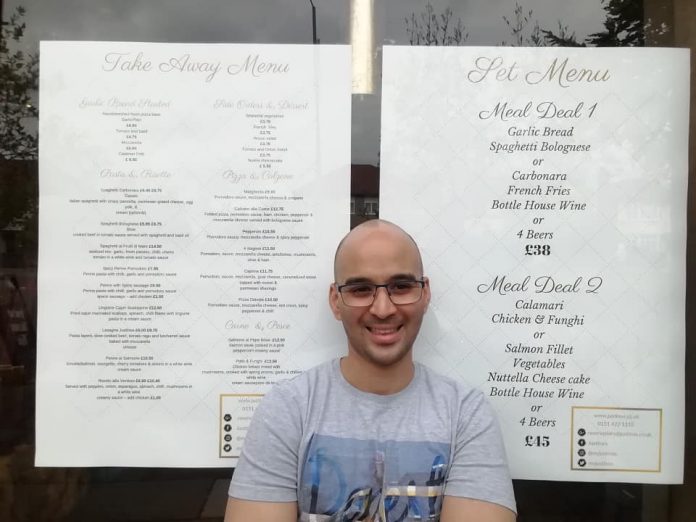 A popular and acclaimed Liverpool restaurant in the swanky suburbs of Aigburth has re-opened, albeit to offer takeaway menus for now for its loyal and growing list of new customers.
Justinos which opened late October and has thrived since its official launch in late January 2020 has been serving up guests' favourite pasta and pizza dishes along with a meat and fish dish selection plus their acclaimed Sunday roast dinners.
Justino Romero said: "We're very grateful to everyone who supported us pre-lockdown and since we re-opened recently for takeway only. We've had load of phone calls typically up to 9pm weekdays and 7pm on Sunday.
"We've been taking pre-orders from 2pm til 4pm daily for which people pre-pay for all orders and then we arrange a suitable time for people to pick up between 4 pm and 9 pm Thursday to Saturday plus Sunday between 2 pm and 7 pm. People are enjoying the novelty of someone cooking for them again and it feels great to be back in the kitchen."
Justinos is at 380 Aigburth Road L17 6AE. Tel 0151 427 1155