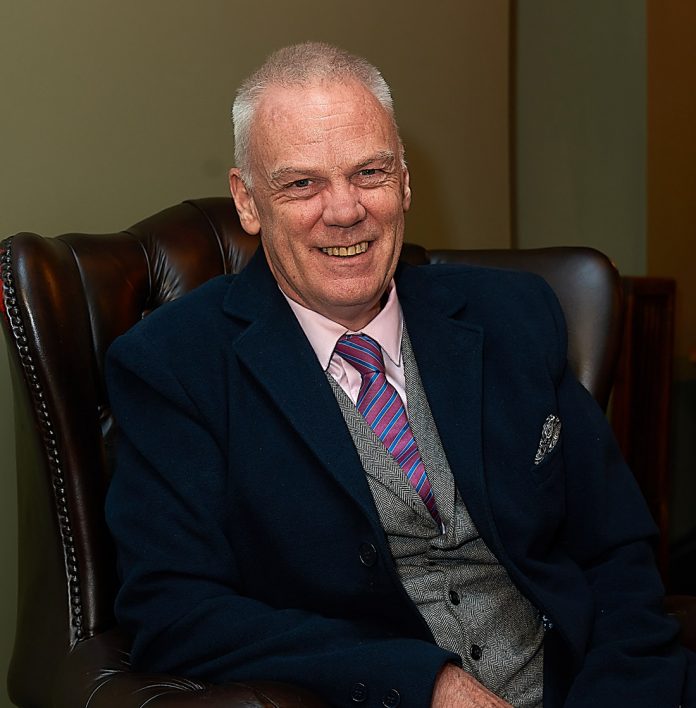 John Peers Ltd, based in the historic Cotton Exchange building on Bixteth Street/Old Hall Street, in Liverpool city centre, and also in Wrexham, North Wales, provide a personal and professional service to their clients, which are based throughout the UK and range from small sole proprietor businesses to large international fleet operators and manufacturing companies.
The company pride themselves on looking after their relatively small client base, as John explains that, "We have no ambitions to build into a faceless company relying on outsourcing departments using telephone answering systems that only offer you options whilst you listen to music. We are in a people business and our highly experienced but small team understand our clients' insurance needs. We pride ourselves on retaining our clients' insurance business year after year with a consistent 93% plus retention.
John has kindly agreed to answer reader's queries with regards to their insurance and here he responds to two questions raised by people who read his article in the last issue of My Planet Liverpool.
I have recently set up business on my own advising people on marketing and websites, I am just wondering what type(s) of insurance I need?
You will need Public Liability insurance, as this will protect you in case you accidentally caused damage to a customer's computer for example. Assuming you have more than a couple of thousand pounds worth of equipment it may well be more economical to have a package policy insuring your equipment and liability insurance. Once you take on an employee, even on a casual or part time basis, you must by law have Employers Liability insurance. Fortunately for your type of business, which has a very low insurance risk, these types of cover will be relatively inexpensive. However, you may be required by a customer to hold Professional Indemnity Insurance (PI) and this could be much more expensive. PI will insure you against claims made in respect of an error or omission on your behalf that resulted in your customer suffering financial loss.
Although all of these insurances are no doubt available for you to buy online through the direct insurers, I would personally recommend that you speak to an independent insurance broker like myself who can advise you in your specific circumstances on which types of insurances are best suited and needed for your business.
We recently suffered a burglary at our engineering company and the same week we also had an accident in our company van which has been written-off. Two different insurance companies are involved but both have offered us settlements which are less than we had hoped, can we appeal against these offers?
You can always appeal against an insurance claim settlement offer. However, you will need to back up your claim with some evidence. For example; in the case of a written-off vehicle it should be relatively easy for you to find similar vehicles in type, age, mileage and condition in order to prove your figures. In respect of your burglary claim you might need receipts etc of the items which were taken. Insurance Companies use specialist loss adjusters to evaluate claims and they are more than happy to reconsider their initial offer if your argument is justified.
Your insurance broker should be able to help your appeal, as it is in the area of efficiently sorting out our claims that I believe our service as a broker is at its most valuable.
If you would like to receive advice on your insurance please contact John Peers at:
John Peers Ltd
312, Cotton Exchange • Bixteth Street • Liverpool L3 9LQ
Tel: 0151 966 8194 Mobile: 07957 403 684
Email: john@johnpeers.com
also at
Old Road • Bwichgwyn • Wrexham LL11 5UG
Tel: 01978 758 226
www.johnpeers.com