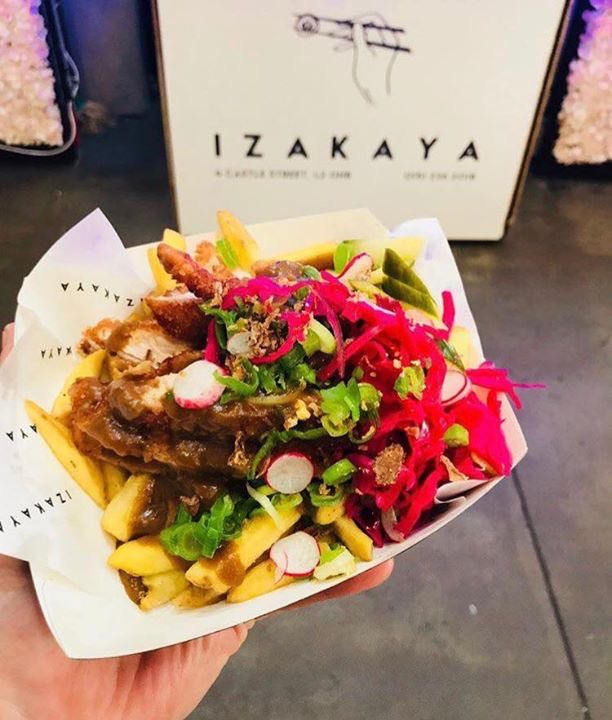 Popular Japanese eatery IZAKAYA, based in Castle Street, Liverpool City Centre, has expanded its concept to the Wirral and on Friday 25th May opened a new Rooftop Terrace and Bar at Marine Street Social on New Brighton's waterfront.
Kurt Wilson and co-owner Harry Marquart are known on the Liverpool and UK food and drink circuit for their love and passion for fresh, high quality food, especially Japanese cuisine. Talking about the new Wirral location, Kurt added:  "We had been looking for a site on the Wirral for some time, as many of our customers had expressed a huge interest in us opening there."
New Brighton waterfront underwent a much-needed transformation in the early 2000s and a magnificent new waterfront development rose up to bring confidence back to the popular resort. Modern leisure and retail outlets were created and traditional features upgraded, along with the building of new modern apartment complexes. The children's fairground, the historic Fort Perch Rock, completed in  1829, and the adjacent Lighthouse, first operational in March 1830, along with the upgraded 9-hole golf course, the delightful Vale Park, and the wonderful Floral Pavilion Theatre and Conference Centre, all provide great reasons to visit the town. The result of the regeneration was a wonderful and exciting reborn New Brighton, providing local people and visitors with a vibrant and memorable seafront experience in a safe and attractive environment.
Now, IZAKAYA is adding to the New Brighton food and drink experience. Kurt explained why he and Harry chose New Brighton's Marine Social site for IZAKAYA'S new outlet. "When we saw the Marine Street Social site we jumped at it given the demand and we know that the Wirral is crying out for more variety, especially Japanese cuisine. The new Marine Street Social venue holds up to 250 covers at once – making it a large as well as beautiful space. Plus, the demographic is very similar to our restaurant on Castle Street. It's actually just about a mile away as the crow flies too and New Brighton is easily accessible by train, bus or car. The new venue provides a wider food offering and is a more Pan-Asian-led menu, with many duck dishes, as well as our substantial fresh fish offerings."
IZAKAYA's social media draw points to a customer demographic that is 60%-plus female and appeals to a wide age range, with both Harry and Kurt confident they can offer "something for everyone who likes good food."
Commenting on their success to date, Kurt concluded:
" It's been mainly due to the huge commitment that you have to make to do well in the food and drink industry. It's widely acknowledged as one of the toughest to survive and prosper in and not just because it's so competitive, as you obviously get that in all industries. Our willingness to adapt the business has been a big factor too. Since starting IZAKAYA we have also been running some other concepts at places like The Baltic Market, where we currently have a stall there named "What The Duck", which has had huge success. This has helped us to market ourselves to a wide variety of target audiences, boosting our profile in the process."
IZAKAYA
Unit 6, Marine Point
New Brighton
CH45 2PB
Tel: 0151 630 1166
IZAKAYA
6, Castle Street
Kings Parade
Liverpool
L2 0NB
Tel: 0151 236 2018