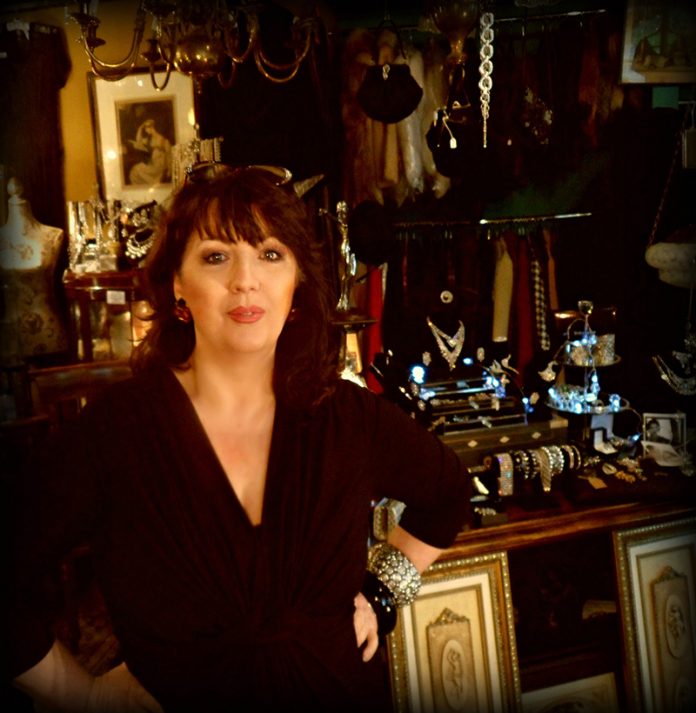 That was the title of this year's eagerly awaited Metropolitan Museum of Art spring 2018 exhibition, one of the glitziest events on the fashion calendar. Fashion and Catholicism formed the theme of this year's blockbuster style exhibition, which took place at the Met Fifth Avenue and The Met Cloisters in New York on 7th May. This annual event was given its 2018 title after the museum's curator Andrew Bolton took the decision to examine only Catholic dress, after much deliberation on how best to present his studies on religion and fashion for the last five years.
I cannot deny that I was eagerly awaiting to see some of the images of this exhibition and was very interested to see the creations on the Met Ball red carpet, waiting for the inevitable controversy concerning how far some celebrities will go to upstage each other, as the likes of Rihanna donned a mitre and gown inspired by Papal opulence, while Katy Perry donned a pair of angel wings. Watching and thinking about this event also gave me the idea for my latest article for My Planet Liverpool.
I have always had a curious fascination with The Roman Catholic religion, which probably stems from my very early years growing up in the inner city of Liverpool in the 1960's, and how this fascination has at times influenced me in my fashion choices and also how religion can be beautifully reflected in fashion deigns.
Whether you were a "Proddydog" (Protestant) or a "Catlic" (Catholic) was an important part of your identity back then. I cannot say I was privy to any real hostility though, albeit I was in the minority group, being a "Proddydog". My father was a Catholic and my mother Church of England and they were married (deemed as a 'Mixed Marriage in those days) in a C of E church and I was baptised in the Church of England faith
As most local people are aware, a large number of Irish descendants in Liverpool originate from our city's port being close to Ireland, which made it an easy reach for all those escaping the devastation of the seven years of the Irish potato famine that occurred between 1845 and 1852. The majority of the kids in my neighbourhood were Catholic and went to the local school/church of 'St Anne's', while my school/church was 'St Catherine's', which was a little further away and much smaller.
Growing up, my friends and I were all very respectful of religion. Our playground was the street, (no gardens or play areas for us, not a single tree in sight!) but if there had been a bereavement we were not allowed to play anywhere near the bereaved family's home and all of the houses in the street would have their curtains closed until after the funeral as a mark of respect. Should a funeral cortege go past we would all stop in our tracks and bow our heads, the Catholics would make the sign of the cross or even genuflect – they would do this on passing a Catholic church too. Now, this is where I think my fascination started, it was those rituals, those differences!
You see 'We' didn't do 'that'! On Sundays, the deafening church bells of St Anne's would seem to ring continuously but I always remember the fear instilled into my Catholic friends if they had missed Mass in the morning and then had not rectified this 'sin' by attending evening Mass, as God forbid if they could not relay to their relatives the colour of the robes the priest had worn!!! 'We' had Sunday school but it was no big punishment if you had not attended! 'They 'made their first Holy Communion and got to wear beautiful white dresses on this special day, of which I remember there being lots of fuss over, so although I quite liked the idea of dressing up as a little bride complete with veil, as for the rest of the "Hoo-ha!" I wasn't really interested in it!
The strongest fascination by far though was the sheer beauty and magnificence I was to behold on entering this mystical kingdom for the first time. I had always gazed adoringly at the Nativity scene lit up outside St Anne's church at Christmas time, 'Our Lady' (Mary to us 'Proddies') gazing into the eyes of that little cold and unclothed newborn baby Jesus but never had I entered this holy place. Then, in 1966, I was to be a bridesmaid for my Aunt, and here I was about to, not just enter the place, but follow the bride up the aisle toward the altar. On the big day I was completely star struck by the grandeur, the beautiful icons and the jewelled lanterns, the sheer opulence and the ceremony itself, the Latin verse, the colour, and the huge gold crucifix- the whole majestic shebang! This was another world, one of which I was not part of – and it utterly fascinated me!
My dad would regularly take me to the wonderful Walker Art Gallery on nearby William Brown Street and again I was always drawn to the religious paintings depicting the bible stories. My favourite painting was Holman Hunt's 'Triumph of the Innocents'. It was magical. The huge bubbles, the angelic cherubs, the depiction of fear that King Herod's soldiers would catch them! To this day it is still one of my favourite paintings.
This enchantment with religious beauty has stayed with me all my life. As an adult, I have acquired some beautiful religious images and artefacts, including a magnificent, large wooden and brass ecclesiastical crucifix. I am also in the process of embellishing some vintage handbags, inspired by Dolce & Gabanna's beautiful jewelled religious creations, for sale in the shop, some of which are already on display.
I accept that some people may see it as disrespectful or even blasphemous to use religious images in fashion but there is a real beauty to many of these images and fashion can be a beautiful distraction in our world, a distraction which religious images of all denominations can help to enhance.   
A visit to Mooshy La La is very much recommended. The shop carries an eclectic mix of many eras, all within a theme of Bohemian glamour. From wonderful authentic handmade 1920s dresses to heavy-beaded and sequined embellished jackets from the 1980s, Mooshy La La presents a varied selection of classic, mainstay and one-off pre-loved pieces.
Sue says, "To me, customer service is of paramount importance and something that often gets overlooked in today's world of mass consumerism. When you arrive at my little oasis of wonder, you will always be encouraged to browse until your heart's content without any pressure. I want for you to enjoy the experience of visiting Mooshy La La, where I am sure that you will always discover a treasure to take home with you."
For more information and a peek inside Mooshy La La's AttiQue, visit
Contact Sue via email: mooshylala@gmail.com
Mooshy La La
Vintage Clothing & Antiques
322 Smithtown Road, (Near Penny Lane)
Liverpool L15 5AJ
Telephone: 07906 619243
Opening Hours: Wednesday – Saturday: 11:00 am – 5:30 pm