Franklin Reids Property, the Liverpool based property sales, letting and management agents have been appointed as the new agents for Signature Living's residential property portfolios in Liverpool.
The deal will see Franklin Reids firstly appointed as block managing agent for Signature Living's West Africa House residential development in the city centre. This will be the first of what will be a series of arrangements across its residential portfolio. Signature Living is the latest high profile client to hire the Liverpool city centre based property company, which was set up in 2016 by former Jones Lang LaSalle surveyor Natalie Ormrod.
The Liverpool born entrepreneur founded Franklin Reids after seeing a niche in the property market for a different professional approach to commercial property clients' needs that was being under serviced by existing agents in the city. Natalie has over 10 years of experience in the residential and commercial property sectors managing residential sales and letting, client portfolios, investment properties and block management.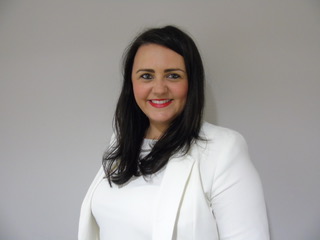 Since graduating from Liverpool John Moores University as a surveyor, Natalie has worked for a number of property companies and amongst many other roles during her time at JLL she was responsible for valuations on land and property developments for several of the UK's biggest house builders, covering the entire North West from Cumbria to Lancashire, Cheshire and North Wales. Natalie has also worked for a number of London based and overseas property investors who are now pro-actively investing in Liverpool and the North West's booming residential and commercial property sectors.
Commenting on the new appointment Natalie said;
"We are absolutely delighted to be working with Lawrence and Katie Kenwright and Signature Living on their residential property portfolio. Signature Living is one of Liverpool's phenomenal success stories and is fast becoming one of the leading property developers and operators in the city and the North West. Liverpool is an exciting and vibrant city for UK and overseas property investors, which has benefited from an immense transformation of inward investment, job creation and a booming business sector."
This not only provides a buoyant residential market but also provides above average yields and returns for investors.
Signature Living Chairman, Lawrence Kenwright, said;
"We are very pleased to be working with Natalie and Franklin Reids to manage our residential property portfolios in Liverpool. Natalie has a wealth of property knowledge and expertise in this field and will bring a very professional approach in dealing with both investors and tenants in our developments."