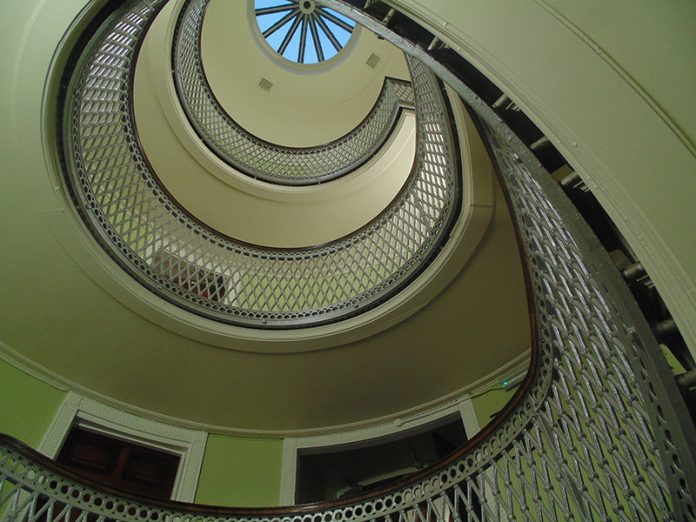 MARINE AND LAND BASED EXPERTISE IN FLOORING & DECKING
LIVERPOOL UNIVERSITY ABERCROMBY SQUARE
Established in 1921, Durastic has three branches, one based in Liverpool and one each located in Southampton and Jarrow. The Jarrow factory holds ISO 9001:2008 and MED accreditation, acknowledged around the world. The factory also manufactures Durastic's own epoxy flooring systems and also the company's own screeds, favoured by many marine and shipbuilding contractors. On land or at sea, Durastic provides the widest range of flooring solutions across the industry, leading the UK in manufacturing, supplying and installing flooring and decking systems. With a long list of distinguished blue chip clients, including Cammell Laird, Stena Line, Carnival UK and Condor Ferries, along with many others, Durastic has a management team that offers unparalleled knowledge and experience for completing flooring projects and meeting deadlines within budget. The company has a network of strategically located international distribution partners, ensuring local support globally is always available, while their team of floor layers/fitters have an average of 20 years experience and service within the industry, spanning all flooring solutions.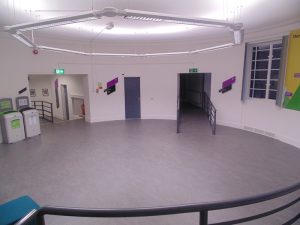 The Liverpool office of Durastic Ltd is located on the King Edward Industrial Estate, Gibraltar Row, and, since its founding the company has developed a well-deserved and solid reputation for providing a hardwearing and functional finish to all their operations. Specialising in flooring and decking, Durastic products can be found on oil and gas platforms, transatlantic ships, military vessels, cruise liners, hotels, educational facilities and sports halls. All of the company's work is carried out by experienced local contractors, under the supervision of management staff; ensuring clients receive comprehensive technical advisory and comprehensive flooring sub-contracting work.
One of their many current projects is working with Liverpool University on a long term historic Liverpool University Building Refurbishment. Durastic were appointed by the University to carry out important, and in many cases, highly delicate, work to the magnificent Department of Histories, Modern Languages and Cultures buildings, numbered 1-7 and 8-14, on Abercromby Square, in Liverpool 7, which is bordered by Cambridge Street to the south and Oxford Street to the north.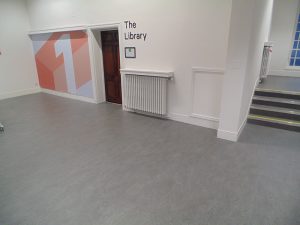 Abercromby Square is one of Liverpool's most important historical areas and was named in commemoration of General Sir Ralph Abercromby, commander of the British Army in Egypt, who was killed at the Battle of Alexandria in 1801. It has also been home to many of our city's famous historical figures, such as Bishop and Mrs Chavasse and one their sons Noel (1884-1917). Noel brought great distinction to his family and the University, being awarded our country's highest honour, the Victoria Cross, on two occasions during World War One, the only man to be given two VCs during that war.
Once home to Liverpool's wealthy and privileged merchants, today Abercromby Square is entirely owned by Liverpool University, rather fittingly, as several members of staff of University College and the University once had their private homes in the Square. Over many decades the University has rejuvenated and carefully transformed the Square into an area in which staff and students are all delighted to work in. The one-time well furnished and beautiful houses are now places of learning for many students and as you walk around the interiors of these buildings they still offer a sense of history that such an area of Liverpool's mercantile past deserves.
It is with this in mind that both Liverpool University and the team at Durastic have collaborated carefully to ensure that all the refurbishments required have been carried out to the highest quality, as will all the continuing refurbishment work being carried out.
After uplifting across 4 floors of this grade II listed building which is 1-7 and 8-14 Abercromby Square, Durastic will cover approximately 3200m² of Forbo Create Space Carpet Tiles and 1100m² of Forbo Marmo. At the time of writing this feature, Durastic has covered approximately 1500m² areas, supplying and fitting screed, plywood, carpet tiles, Lino, and Non-slip vinyl.
The company has restored old fireplaces and uplifted all areas of flooring, and in the rooms, after uplifting flooring, prepared the floors using plywood before laying Forbo (a leading producer of floor coverings) carpet tiles. In the corridors the Durastic team uplifted the floor and exposed the floor boards before preparing these areas by fitting plywood finished with Marmoleum Lino. Where there were wet areas the team uplifted the existing flooring before fitting plywood finished with non slip vinyl.
DURASTIC (LIVERPOOL) LTD.
Unit 9 • Gibraltar Row • King Edward Industrial Estate • Liverpool L3 7HJ
T: +44 (0)151 227 4888 • F: +44 (0)151 227 4999
E: info@durastic.co.uk W: www.durastic.co.uk