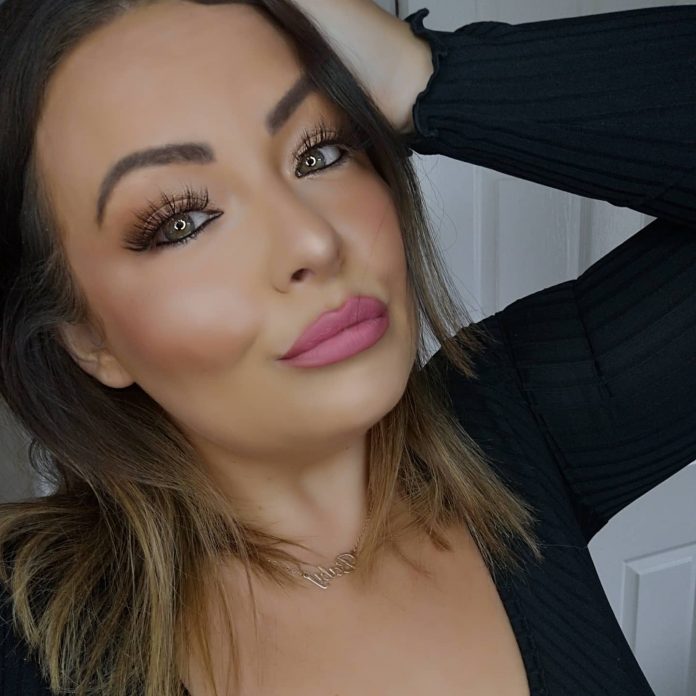 My Planet Liverpool is delighted to welcome Dawn Robinson to our team. Dawn is an experienced award winning beauty blogger and she will be providing a series of beauty product reviews for My Planet Liverpool online.
We hope readers enjoy Dawn's blogs and we look forward to receiving your feedback on her writings about all things beauty…
Hi everyone, I'm Dawn, a Beauty and makeup-loving Liverpool girl with a tendency to overshare and overspend. In my beauty blogs I will be covering everything from skincare reviews to the latest makeup looks – and I also have an addiction to both Coffee and Nude lipsticks, so expect some mention of those too.
I DON'T KNOW ABOUT YOU BUT I AM READY FOR AUTUMN.
I'm ready for Pumpkin Lattes, fluffy jumpers, and those leather pants I bought back in June. I love everything about the upcoming months, including changing my wardrobe, along with my skincare and beauty regime. We all know a dramatic change in the weather can have a negative effect on your skin type, so here are a few tips to help keep you glowing throughout Autumn.
INJECT SOME MOISTURE
As the colder weather hits, you will notice your skin will become tighter and drier and perhaps your moisturiser from Summer is just not hitting the spot anymore. If you can, switch to a heavier moisturizer, especially for your evening routine, and don't slack on your skincare, ensure you are still using an oil or serum as well as your cream.
For the daytime, if you don't already then add in facial spray. This is one of my favourite add on products regardless of the time of year. It's an easy way to add extra moisture to your skin, particularly if it is  feeling dry. Facial sprays can be used after cleansing or as a touch up throughout the day.
My favourite is the Jurlique Rosewater balancing mist. Use my code LFTFDAWN for discount at Look Fantastic:
NEXT…HANDCREAM
People often forget about moisturizing their hands – DON'T!
Now, more so than ever, you need to invest in a good hand cream. Our hands are exposed daily to the elements and they are often one of the things we neglect the most. Invest in a rich hand cream for some extra nighttime moisture, and if you want to be really fancy add on some gloves whilst you sleep. If you are currently still working from home or have gone back to the office have one on your desk, as it's a good reminder to keep on applying throughout the day. For a daytime hand cream opt for a non-greasy variety, as this will help not to disrupt your day too much!
I love the SEAMS hand cream as it soaks in really easily and doesn't leave a greasy residue.
LOOK AFTER YOUR LOCKS
Now is the time to look after your hair, whether its had some extra sun exposure over the last few months or is feeling dehydrated from styling. Invest in a hair mask and get into the habit of applying at least once a week. I myself use a hair mask the night before I plan on washing my hair,  sleep with it in if you can for those extra benefits.
A good quality hair mask not only helps to lock in moisture as well as preventing excessive dryness but also helps to combat frizz, ultimately leaving your hair in a much better condition to style.
I have been lucky enough to collaborate with Pantene and can confirm their hair masks are the best around. My particular favourite is the Keratin strong and long mask.
GET YOUR GLOW ON
Just because we are going into colder months does not mean it's an excuse for our skin to be dull, we still want to have that glow! Add some tanning drops to your moisturizer of an evening and wake up looking fresh, glowy, with a hint of tan, perfect for those non makeup days or as base for your foundation.
My favourite being Isle Of Paradise self-tanning drops, which are available from Look Fantastic (don't forget to use my code for discount!) and I use the shade Light.
And if you don't do any of the above at least stay hydrated and drink 2 litres of water every single day – your skin will thank you!
Now that's out the way, shall we go get a Pumpkin Latte?
Dawn Robinson
https://www.instagram.com/foreveratwentysomethinggg/
https://linktr.ee/foreveratwentysomething