Begbies Traynor is one of the most respected and experienced business rescue specialists. It operates through a national network of over 50 offices and enjoys an excellent reputation for the provision of professional services to businesses, their Owners and advisers, Bankers and other financial institutions in the specialist areas of Recovery, Restructuring, Corporate Advisory, Finance plus Investigation and Risk management.
EXPLORING THE FALLOUT IN LIVERPOOL FOLLOWING THE COLLAPSE OF CARILLION
The collapse of Carillion earlier this year sent shockwaves across the country. The construction and services company was a giant in its sector and held many key governmental contracts. These ranged from the construction of new hospitals, bypasses and rail links, through to delivering school meals, providing hospital cleaning services and the maintenance of military housing.
Here, John Fairbrother, Partner at Begbies Traynor and based in the Group's Liverpool office, talks about how businesses, large and small, that have suffered or are worried about their company's future, should seek advice as soon as possible in order to help them survive the Carillion crisis.
WHAT IS THE SCALE OF THE PROBLEM?

Employing 43,000 staff globally and almost 20,000 staff in the UK alone, thousands of these workers are now facing an uncertain future. The impact has already been huge and it is far from over. Hundreds of staff have already been made redundant, with many more now anxious over their own position. However, it is not just those directly employed by Carillion who should be concerned. Carillion subcontracted much of their work out to smaller, local firms, many of whom are now looking to the future with fear and uncertainty. Not only are they facing the prospect of losing the subcontract work they were relying on, there are also grave fears about if they will ever see the money Carillion owed them for work already carried out.
HOW DOES THIS AFFECT LIVERPOOL AND THE SURROUNDING AREA?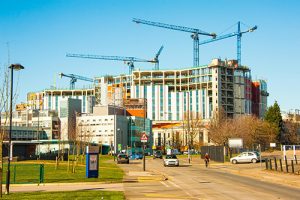 With numerous projects all across the country, there is barely a part of the UK which will be unaffected by this news. Unfortunately, however, Liverpool finds itself being hit harder than most. Arguably the biggest building project taking place in the city at the moment, the much-anticipated £335m redevelopment of the Royal Liverpool University Hospital was headed up by Carillion. Following their collapse, work at the site has now all but ground to a halt and is on hold until further notice.
The Royal Liverpool University Hospital not only promised a better experience for patients but also brought a huge amount of work into the local area. With the construction industry struggling, the hospital redevelopment was a welcome source of work for small businesses in and around the city. Things, however, did not quite go to plan, with the build quickly finding itself running both over budget and also lagging behind schedule.
The hospital was seen as a key contributor to Carillion's ultimate demise, and it is easy to see why. The project had already been delayed several times, having been plagued with issues including an asbestos discovery and burst pipes. The collapse of the company contracted to do the work is yet another unwelcome delay. Merseyside NHS bosses immediately entered into discussions with various parties following the collapse in an effort to get the subcontractors back on site. They estimated that the development was 90% complete.
HOW DOES THIS AFFECT THOSE WORKING ON THE HOSPITAL REDEVELOPMENT?

Such a mammoth project required a huge number of specialists from all areas of the construction sector to be brought in to complete the project. Much of this work was sub-contracted out to smaller firms from across Merseyside and the surrounding area. While this was a welcome influx of work when the project was progressing, in the wake of Carillion's demise, a huge number of sub-contractors across the region are now left out of pocket and out of a job. Not only do these sub-contractors now have to look for other work to fill the hole that has opened up now but they cannot rely on future work on the site. Many are also left wondering whether they will be paid for the work already carried out. With Carillion operating on 120 day payment terms, some sub-contractors could be facing the possibility of losing out on being paid for up to three months' worth of work already undertaken.
With creditors set to receive as little as 1p for every pound they are owed, this could be devastating to those who were relying on this money to pay their bills, staff, and suppliers. While some will be able to trade out of their current position by taking on alternative work and using their cash reserves to prop them up in the short-term, others will not have the resources to do this. The harsh truth for some, is that without Carillion their business is simply not feasible going forwards.
WHAT IS LIKELY TO HAPPEN NEXT?

The reality is that a company of Carillion's size cannot go under without dragging other smaller businesses that relied on the work it provided along with it. Carillion's supply chain was vast and spread right across the country, including many small businesses in our region. It is estimated that nationally some 30,000 smaller businesses in the supply chain are affected by the Carillion collapse. The loss of Carillion could be the final straw for those companies already on unsteady financial ground, while for others this will be the trigger that signals uncertain times ahead.
The government has announced plans to back a £100m support package by offering loans to contractors who have been directly affected by the collapse of Carillion. This will hopefully go some way to helping those firms in need, but for others this will not be enough. The sheer scale of the work Carillion provided meant that some sub-contractors relied entirely on this pipeline of work. With Carillion out of the picture, these subcontractor businesses may quickly realise that they had 'too many eggs in one basket'.
HOW BEGBIES TRAYNOR CAN HELP?

As a firm, we have already assisted a number of businesses nationally who have suffered from the fall out of the Carillion collapse. Rescue processes have been implemented to stabilise the subcontractor's trading while the businesses recover from the financial hit they have suffered.
Whether you are already feeling the effect of the Carillion collapse or are worried what the future may hold for you and your business, the advice is the same – take action now!
The sooner you contact a business recovery professional, the more options will be open to you and the greater the chance of you being able to continue running your company successfully. Begbies Traynor's Liverpool office is headed up by John Fairbrother and Jason Greenhalgh who will be happy to help you understand all your options and guide you towards the most appropriate one which works for both you and your company.
If you are a company director and are experiencing financial worries, please contact us in strict confidence: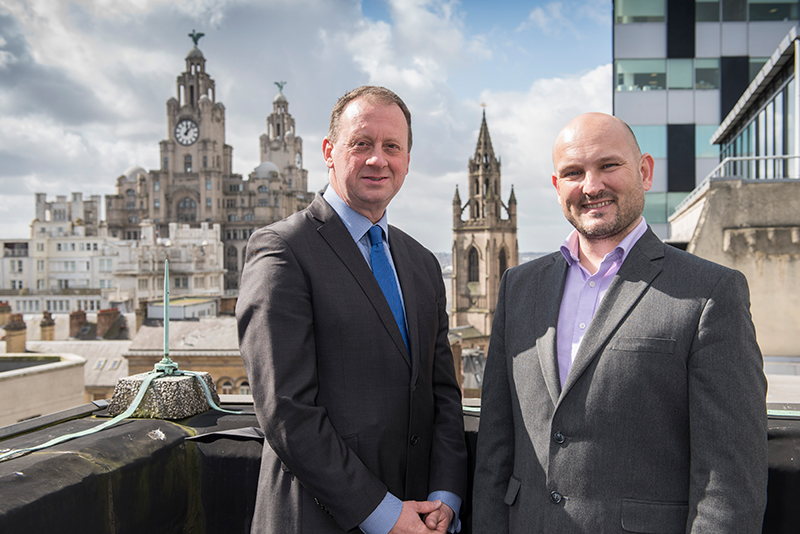 John Fairbrother
T: 0151 227 4010
E: john.fairbrother@begbies-traynor.com
Jason Greenhalgh
T: 0151 227 4010
E: jason.greenhalgh@begbies-traynor.com
Liverpool Office:
1, Old Hall Street, Liverpool, L3 9HF
www.begbies-traynor.com
Begbies Traynor is the corporate recovery and insolvency division of Begbies Traynor Group. Their Liverpool office is located at No. 1 Old Hall Street in the heart of Liverpool's business community.