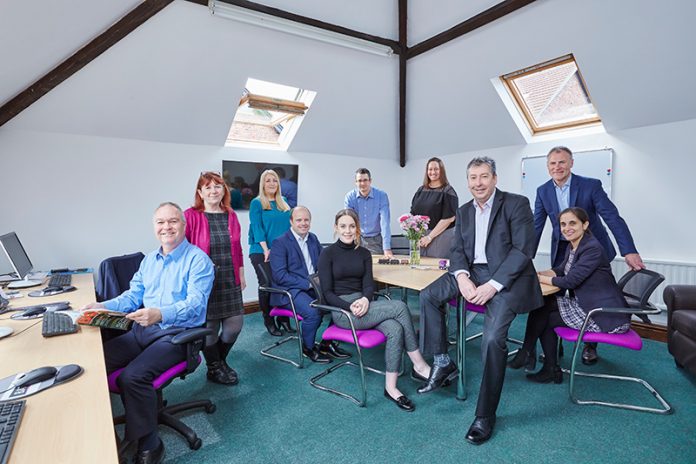 A 'business to business' finance provider who aim to give customers access to the advice and appropriate funding they require.

ESTABLISHED back in 1991 as Bathgate Leasing Ltd, the company has since developed into a fully fledged Business Finance Solutions provider, serving the UK's increasingly important SME market. As a small, privately owned company themselves, Bathgate's fit firmly with the SME category and can readily empathise with the frustrations that often arise during day-to-day business operations. Managing Director, Gordon Andrews explains: "We are a relationship led business and as such we don't just want to write a one-off transaction. Our philosophy is to advise and assist with your immediate requirement, but then to continue to work closely with you and your business going forward. Initially, it may be that we just offer advice, but it could also be a comprehensive review of all your business with an updated financial proposal. "Bathgate Business Finance has this year helped several of our region's companies in acquiring finance to help them expand and improve their services. One business that was looking for support to help them take the next stage in their development was Tyn Dwr Hall, an exclusive boutique wedding venue near Llangollen.
Tyn Dwr Hall
is an internationally-acclaimed wedding venue that is now targeting further expansion and job creation thanks to support from Bathgate Finance. Situated in the shadow of the Berwyn Mountains, the owners of Tyn Dwr Hall want to add more accommodation space, which will lead to a new wave of recruitment at the Grade II listed mansion. The historic site was built for ironmaster John Dickin in 1866 and more recently was used as a youth hostel and educational facility. In 2014 it was sold by the University of Central Lancashire for £1m to Matt Jones, managing director of Wrexham-based Knights Construction, which currently employs more than 70 staff on a variety of construction and demolition contracts.
Since purchasing the Hall, Mr Jones has converted the mansion into an exclusive boutique wedding venue, completing a £750,000 eight-month refurbishment scheme that also included landscaping of the grounds. Tyn Dwr Hall can now cater for up to 150 guests, offering accommodation for around 65 people in 27 bedrooms, including three wedding suites, guest rooms, as well as a coach house, a gamekeeper's cottage in the grounds and four luxury yurts (circular tents).
Mr Jones, who grew up in the area, said Tyn Dwr Hall has rapidly established a reputation in its own right, as far afield as Dubai and America, with bookings stretching into 2019. So far the development has created 60 jobs but Mr Jones is delighted to announce that more are in the pipeline with his plans to create an accommodation annexe. He said: "We are now one of the top exclusive wedding destinations in the UK and we are looking to extend our accommodation opportunities in a new spin-off venture which will create more employment opportunities. We have helped add even further to Llangollen's wonderful image and brought extra interest from all over the country." Mr Jones was introduced to Bathgate Business Finance by his accountants RSM.
Bathgate were able to provide finance options for the construction firm, which was experiencing significant growth, and they also helped bridge a funding gap in the purchase of Tyn Dwr Hall. He confirmed that the two businesses will work together again in order to help deliver the latest expansion plans for the hall. Mr Jones said, "Bathgate offered an appealing alternative to conventional funding streams. Our bank was fantastic but to take it to another level was where Bathgate came in. Their expertise provided an added dimension to the procedure, particularly out of the box thinking, creativity and seeing a bigger picture."
Bathgate business development manager Ian Adams said: "It was great to have the opportunity to work with Matt, helping with the finance for both Knights Construction and Tyn Dwr Hall and experiencing the transformation of the Hall from the original purchase to the exceptional refurbished venue that can be seen today." Mr Jones added: "It is good to see that there is private funding out there which can be accessible with the right scheme. We will definitely be doing business with Bathgate again on the exciting future opportunities we have got. I would 100% recommend this to other business owners."
Bathgate fully understand that access to finance is a fundamental requirement for any business and their role is not only to find the appropriate solution but to also ensure that it is explained and implemented in the customers' best interests.
For more information on Bathgate Business Finance contact:
Bathgate Business Finance
The Loft, Brook House • Brook Terrace • West Kirby • Wirral • CH48 4DX
Tel: 0151 625 7323